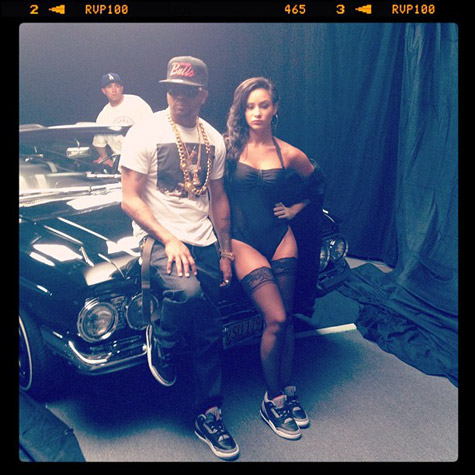 The-Dream showed off some instagram pics from the set of the video shoot for his new single "Dope Bitch" with Pusha T. Judging by the images it looks like the hitmakers idea of a fly chick is a modern Bonnie, as his model co-star handles a mini Uzi.
Dream is readying his fourth album Love IV MMXII for an August 14 release. It is expected to feature collaborations with Mary J. Blige, Gucci Mane and more.
Check out more pics from the set of "Dope Bitch" below.