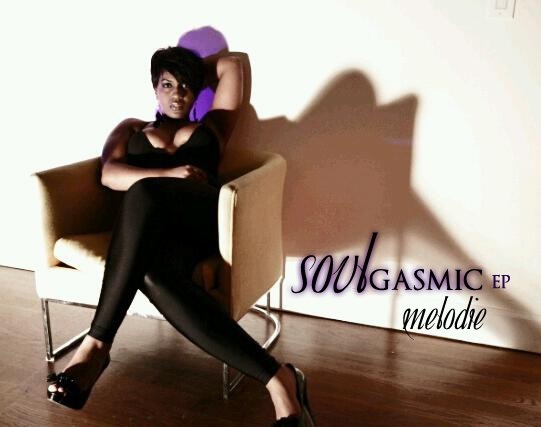 First off, I effs with this!
One late night a few weeks ago I got an email/text message to my phone, can't remember; I was high…It was from this polite lady named Melodie asking if we could listen to her stuff? So I said, "why not? lets give this a listen!" <— really said that out loud too. I first put on "Classic Love," and was enamored by the groove and feeling of the record.  There are some pitchy vocals that didn't sit well at the end, but the feeling was so strong it didn't even matter cause "Bonnie & Clyde" made up for it.
What took so long? Well I've been in the process of moving the past few weeks and playing good BF to my lady, picking out furniture and all that other boring shit you do when moving and when I did finally settle down in the new place, I didn't have internet for a few. So I've just been sitting on this selfishly to myself and for this, I apologize to you folks cause I really want to hear your views and opinions on this 'SoulGasmic' music I've been grooving to.
Check out the full "SoulGasmic" EP after the jump as well as a little information about Melodie as I told you nothing about her…

Tracks I put in rotation…"Dear John," "Classic Love," "Sample," "The Remedy" and "Bonnie & Clyde."
Melodie is a singer-songwriter from the Bronx. She has toured all over the world, and continues to kill the stage with her band SOULGASM. She is a fresh combination between, Aretha Franklin, Jill Scott & Bette Midler. Always ready to give a high energy, musically spectacular & often comedic show. These songs are "just a piece" of what she's capable of. Lyrically refreshing, musically intoxicating.
Follow her on Twitter @BigMamaMuzik
What do you think??