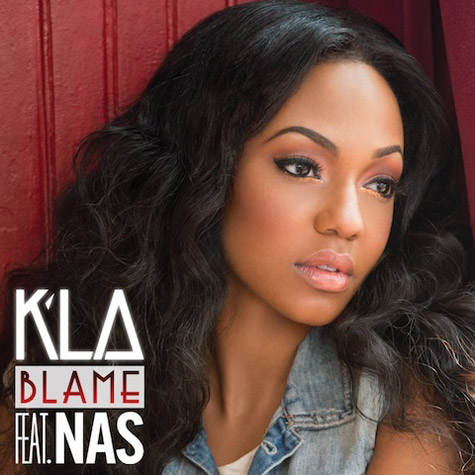 Following her successful debut single "All Your Love" last year, K'La is back with the brand new song "Blame" featuring none other than Nas. Backed with a heavy bassline and some hard hitting drums the singer/rapper coos her troubled feelings caused from her dishonest man. Just like every female! Blamin the man for everything, smh, jk, no serious… But we'll never win those battles.
Take a listen to K'La's new joint now and download below… What do you think??
sidenote* Nas' line – "Her only mistake, is I caught her rockin 'Takeover'," ahaha, dope!