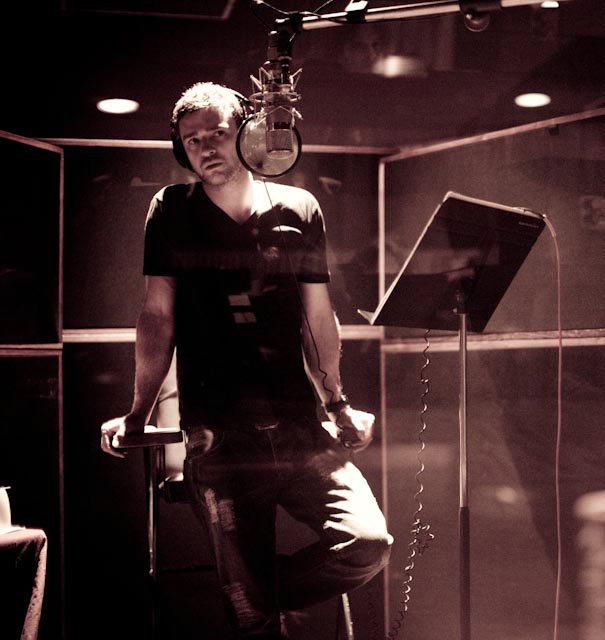 Uh Oh, let the rumor mills begin. Digital Spy is reporting that during a recent interview with producer Jim Beanz, he announced that Justin Timberlake IS in fact secretly recording new music, and an album is potentially in the works.

The hitmaker who has previously worked with Britney Spears and Katy Perry told DS that the singer/actor is currently working on tracks with Timbaland and that he will be joining them later this year.
"When I get back to the States I'm going to be helping out on Shock Value 3 with Timbaland and the Justin Timberlake project," Beanz said.
"It's still in the early stages, but they have a lot of tracks. While I've been over here in the UK they've been working, so by the time I get back they'll have a whole load of ideas and I'm going to have to catch up!"
He added: "He has some crazy, crazy stuff."
When asked if Timberlake is feeling pressure to top his critically and commercially acclaimed album FutureSex/LoveSounds, Beanz explained that it will not be a concern.
"There are certain artists who live in the moment and the reason why FutureSex/LoveSounds was so amazing is because he didn't try to top Justified," he said.
"There are certain artists who can get inside with great charisma and energy and make great music every time. So it's not really about topping the last record, it's more about topping music that comes on the radio.
"Everything is so similar that it's about topping that and doing something different, and that's what they are going for. He's going to kill it."
UPDATE: Timberlake's publicist has told Billboard that while it's true the superstar is collaborating with Timbaland, there are no plans for a third solo album. Further, Timberlake is currently shooting a movie, "Runner, Runner," in Puerto Rico.
I think we can honestly say we never really expected an album was even close to being discussed yet. Jim Beanz might have said more than he should have though, and for the need of creating headlines Digital Spy might have strongly highlighted his comments, but with any creative process, unless the artist is absolutely sure and ready to reveal their plans they won't tell a publicist anything. NO NEED to start false rumors. If JT is working on solo records…good for him. He has legions of fans that are still crossing their toes he returns to music…