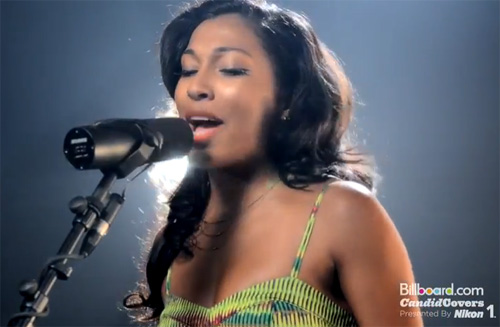 The one and only Melanie Fiona is the latest artist to visit Billboard's studio for their "Candid Covers" series. The R&B songstress chose to cover the classic "Ironic" by Alanis Morissette.
"[Ironic] is just a great song that I think just really cut through in pop culture when I was a child," explained Mel. "There was not a person in the world that didn't know that song. No matter what type of music you listen to, no matter where you grew up, you know that song. I think that was a special song for me back then because it really made me pay attention to the art of storytelling."
Well said, I don't think anyone could disagree with that. Check out the Canadian singer-songwriters live rendition below, along with an acoustic performance of her next single "Wrong Side of A Love Song" and a brief Q&A.