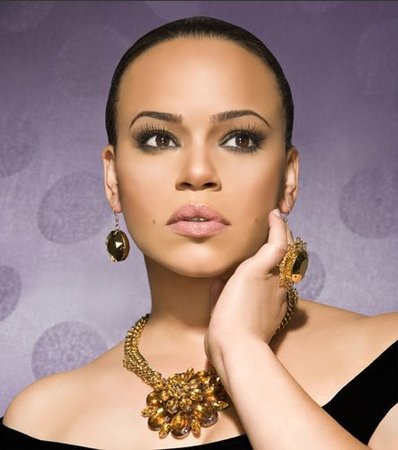 Faith Evans' latest single "Tears of Joy" has made it to the Top 10 on Urban AC radio. Faith recently explained how the first single from her new album, R&B Divas, came about because of Twitter.

The social platform has its ups and downs, but it's ability to connect people is one incredible positive. In fact, it is the reason Faith hooked up with platinum hitmaker Claude Kelly, who wrote "Tears of Joy."
"Claude Kelly tweeted months ago: 'Somebody tell Faith Evans I love her I want to work with her'," she explained to CBS local. "Two weeks later, we were in the studio and he played me this song and I'm like, Oh my god this is amazing I need this record."
Faith was not the only one to take notice of the tweet. Fans of Kelly and Faith started a retweet campaign to get them together.
"I saw the tweet in my mentions," she said. "[But] my fans were retweeting it, like 'I want her to work with him.'"
[CBS]