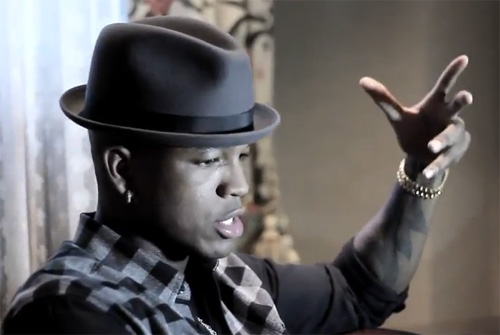 Ne-Yo recently spoke with our friends at SoulCulture in the UK. The R&B hitmaker addressed his take on bringing substance to dance music. "It doesn't make sense to me, to do a song that doesn't mean anything," explained Ne-Yo. "There's got to be some depth to the record somewhere." This is evident in his ability to make Pop Dance hits which can still be performed acoustic or with a band.
The singer-songwriter also discussed storytelling in his writing, and his interest in Country music as well. Ne-Yo recently collaborated with Country music star Tim McGraw on the song "She Is," off his new album R.E.D., "In country music, it's not taboo to bare your soul, its not taboo to not be the coolest guy in the world, to not be the guy with all the girls, to not be the guy with all the money, it's OK for you to be a 'regular person'."
He also talks about the power of the love that he experienced from the birth of his children. See the interview below…
The Grammy winner made an interesting point of the difference between fans who listen to music primarily about material objects or the artists that tend to often flaunt material objects, and how this may effect their interest in spending their own hard earned money on the music. In comparing country music or country artists to R&B artists, where he feels the country act is more relatable to the average listener, which might put them on a subconscious level to be more inclined to support…
Watch the interview above and let us know what you think??