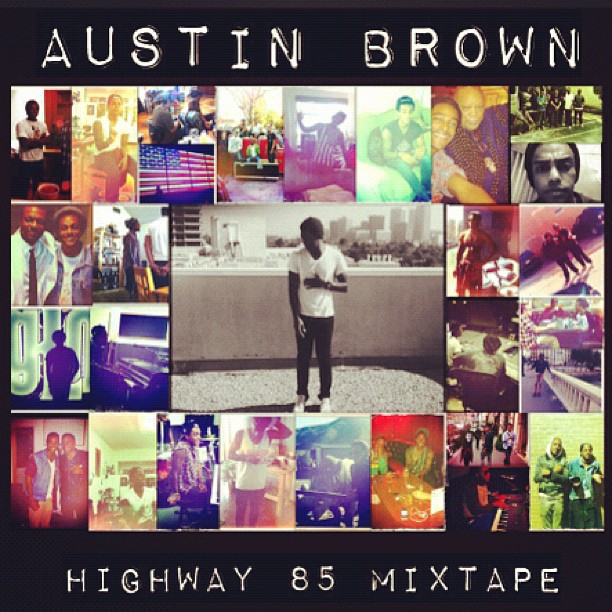 Austin Brown is paving his own path on the road to success. The singer-songwriter is finally ready to share his journey through the release of his first full-length debut, "Highway 85." A project well in the making, which will define the multi-talented artist and his Backpack Kids sound, which Austin has described as a mixture of The Funk Brothers meeting A Tribe Called Quest at a Quincy Jones barbecue.
"With 'Highway 85,' I have a lot of influences that span all the way from The Beatles to Miles Davis, to Boyz II Men, to "Heatwave," so it's all over the place, but at the end of the day when you put on the record, it makes sense," he explained to ThisisRnB TV. "You'll literally find all of those elements in the album, which hopefully then if the listener is really moved by what I have to offer that allows them to go in and research those records."
Although Austin has iconic relatives, he is a natural musician and entertainer. He wants to pay homage to the great songs and music of the past, while still laying his own contributions to today's culture, "I want to be known as taking the real music of the past, and applying it to the spirit of what we are as a generation of pop culture today."
Follow the jump to stream and download now!!
Download at AustinBrown.com now! 
See ThisisRnB TV's "Introduction: Austin Brown" video interview below…