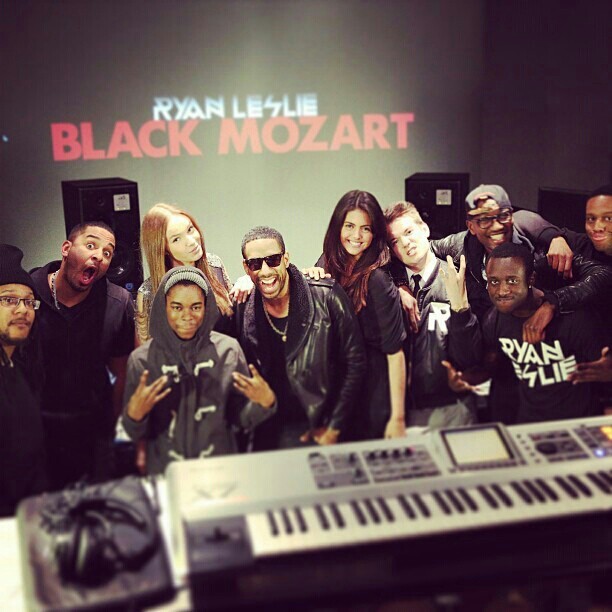 Ryan Leslie has wasted no time getting to his new project, "Black Mozart." Following, his downright insane loss in the case regarding his stolen laptop, the multi-talented artist became inspired to create a project off all the events and emotions. Recently, revealing his plans to Vibe, R-Les traveled to Austria to create the new EP, which he has just revealed will be released on February 5.
#BlackMozart February 5, 2013

— Ryan Leslie (@ryanleslie) December 21, 2012
"Black Mozart starts at the moment that I walk out of the courthouse. I wrote the entire album in the two days following the verdict, so the album is written and will be recorded in layers with the strings, horns and potentially a choir in the royal conservatory in Vienna, Austria, one of the homes of some of the most classical music ever written. I'm doing this as an alternative to rereleasing my album with two new songs. The seven new compositions will be great."
The EP, which is intended to be accompanied by a documentary follows his new album Les Is More which is in stores now.
Following the EP's release Ryan will hold a Valentines Day concert in NYC at Irving Plaza titled "Lovers & Mountains." Get tickets here http://bit.ly/Ts5q1B