What a year it's been for R&B. As we began reflecting on all of 2012's releases, we were reminded that, not only was this a huge year for the amount of R&B releases, but the genre is making a major comeback. In between the various styles and branches R&B has extended, there are multiple realms and sub-genres beginning to thrive. Within it's own progression into Pop, or the music critics new favorite – Alt-R&B or Alt-Soul, there is an exciting, rising new class, who are bringing classic soul stylings and organically incorporating their own honest youth, and contemporary perspective.
This year was filled with comebacks from some R&B legends, and a few of it's popular stars who were looking to make up for less than stellar previous releases. There were newcomers making very impressive debuts, and some outstanding sophomore releases. It's always a labor of love making these lists, but after much debate and discussion, we are confident in the result. As the New Year is right around the corner, reflect on 2012's best with our 'Top 12 R&B Albums of 2012' below…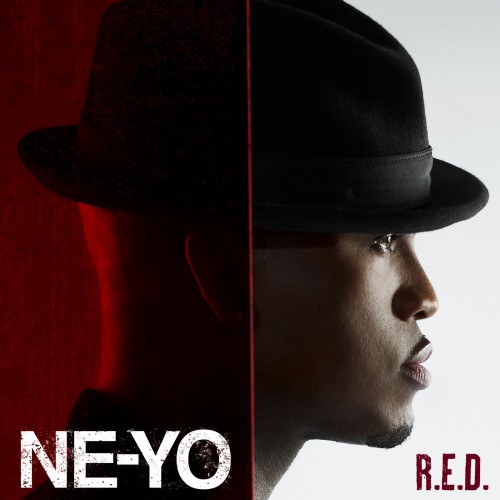 12. Ne-Yo – 'R.E.D.'
Ne-Yo's new album R.E.D. (Realizing Every Dream), might have become a burden for the multi-talented artist. Coming off his 2010 release Libra Scale, which was considered to be too deep, he felt the need to keep it simple. But, the place he was at found him looking to provide music for his so-called, double audience, between Pop and R&B fans. For the most part, we received just that; some very solid R&B songs in traditional Ne-Yo fashion, some well-written Euro-Dance songs, and even a few randoms, including his foray into Country with Tim McGraw. Overall, R.E.D. is not his best work, but there are more high points than low. – J.W.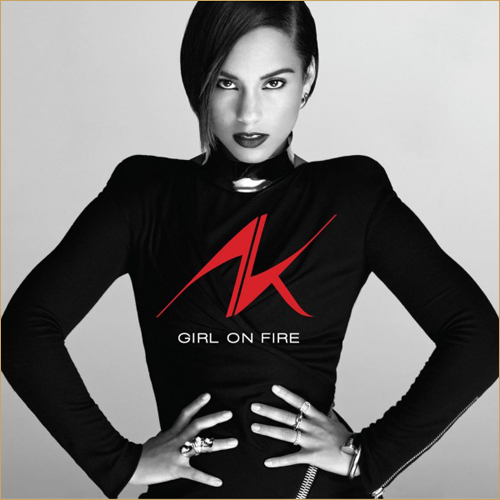 11. Alicia Keys – 'Girl on Fire'
Alicia Keys had a lot of inspiration going into her fifth studio album Girl On Fire, which she released on November 27. As a wife and new mom the songstress was compelled to feed off those feelings and experiences. The result, however, was not what her legion of fans were used to, and that has reflected in the sales. But, as the title of the opening song explains, this is a brand new Alicia. Take it, or leave it – we'll still take it. The singles might be the weakest points here, the album still includes plenty of wonderful songs. – J.W.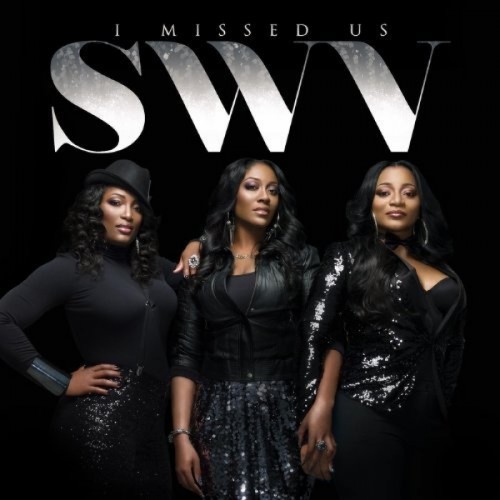 10. SWV – 'I Missed Us'
SWV let their fans know that although they took a break for 15 years, their chemistry was still as strong as ever. I Missed Us, released on April 17, did just that, lead by the up-tempo single "Co-Sign," which reminded everyone why they fell in love with the trio from the start. This was an independent release from the group and it fell short of the potential that it should have received. Nonetheless, the ladies gave listeners classic R&B, and this is without question one of the top albums of the year. – M.G.
09. Elle Varner – 'Perfectly Imperfect'
This was newcomer Elle Varner's breakout year, and for many she was a much needed refreshing voice, and narrator of relationships and emotions. Already honored by the Soul Train Awards, and nominated by the Grammy's, her debut album Perfectly Imperfect fittingly represents and reflects everything raw talent is, through this beautiful, quirky, young ladies personal experience. – J.W.
08. Usher – 'Looking 4 Myself'
Usher fans are hard to please, but he is not going to make another Confessions, so the need to get over that is more than evident. What he will do is continue to push forward as a maturing artist and R&B star, exploring life through the music that inspires him now. Unfortunately, this project landed on a lot of def ears. The anticipation was huge following the massive buzz created by lead single "Climax," but fell off for many fans upon the release of second single, "Scream." While that song carried the album on Pop radio and even on iTunes, no one seemed to appreciate the creative leaps the R&B icon took here. There were stumbles, but for the most part this album is an important piece in his career, and further showcased the importance R&B roots can have on Pop music. – J.W.
07. Brandy – 'Two Eleven'
Brandy's wildest dreams came true in 2012. She found true love with music executive, Ryan Presson, and made a triumphant return with her sixth album, Two Eleven, lead by successful first single, "Put It Down" featuring Chris Brown. The fans spoke and Brandy and her team delivered with a very stellar, R&B album. Her vocals remain suburb, and with a newfound confidence she finally reminded us why we still love the girl that stole our hearts 18 years ago. – J.W.
06. R. Kelly – 'Write Me Back'
The 11th studio album from R. Kelly, and he did it again! With this project the R&B legend continued with the soulful retro sound that made up his Love Letter album, but took it to another level. This was a passion project, with songs that cover multiple eras and styles, and still included plenty of classic Kellz. There was something for everyone here, but never a dull moment, once again solidifying the Chicago crooner's iconic status. – J.W.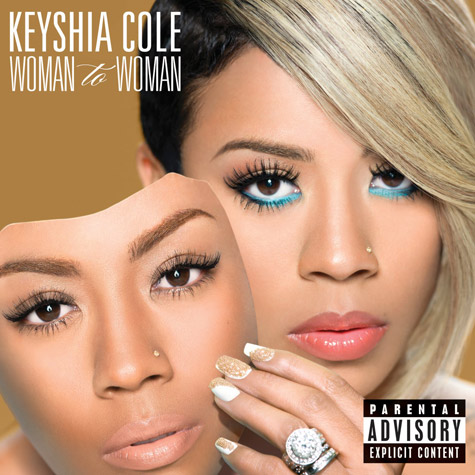 05. Keyshia Cole – 'Woman to Woman'
After the lackluster response of her 2010 release, Calling All Hearts, Keyshia Cole's fans were very vocal about wanting the "old Keyshia" back. With her new album Woman To Woman, released on November 19, she gave fans exactly what they were asking for, and much more. Keyshia listened to what her fans were saying and she brought the heat! On records such as, "Trust and Believe," and "I Choose You," she delivered the heartfelt vocals that everyone wanted to hear, and she delivered Keyshia back! – M.G.
04. Melanie Fiona – 'The MF Life'
Melanie Fiona's sophomore album, The MF Life, was released early in the year, on March 20. The Canadian songstress put her ALL into this album, and showed fans a completely different side from her debut. On records such as, "I Been That Girl," "Wrong Side of A Love Song," and the hit single, "4 AM," there was no denying her vocal ability and songwriting. This album solidified Melanie's talent and her hard work, and left fans eager for much more to come. – M.G.
03. Emeli Sande – 'Our Version of Events'
The UK has been spewing out incredible vocalists and all around great talent on a scarily consistent basis. Released at the top of the year to commercial success across the pond, Scottish songstress, Emeli Sande's debut, Our Version of Events, was spectacular. Though it was released in the US during the early summer, it fell under the radar for most, and that is unfortunate. Following 5 singles, writing credits with Alicia Keys and Rihanna, moving over 1.3 million copies in the UK alone, the world needs to pay attention to Emeli Sande. – J.W.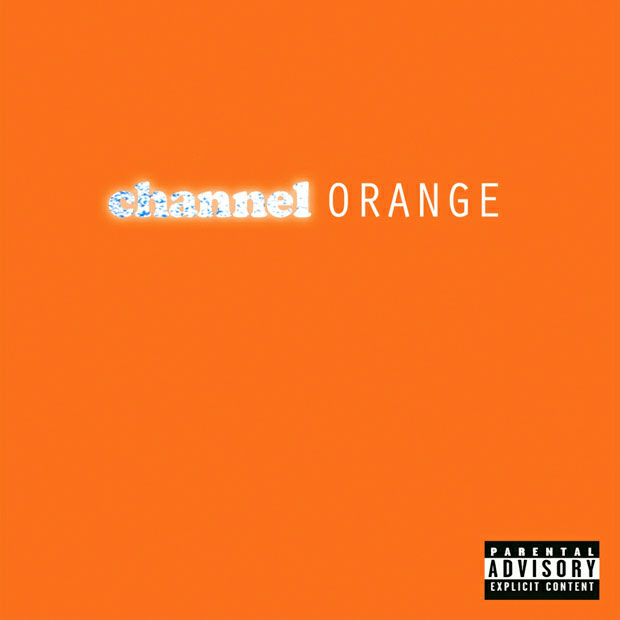 02. Frank Ocean – 'channel ORANGE'
Love it, or hate it, that seems to be the common consensus between listeners. Frank Ocean's channel ORANGE was the most anticipated debut of the year, but it basically became overshadowed by the most shocking confession of the year. The writing is genius, the impact was gigantic and the influence will be great. As Frank moves on with his art, this piece will continue to be one of the most talked about albums of many years to come. – J.W.
01. Miguel – 'Kaleidoscope Dream'
Miguel truly came into-his-own in 2012. He was apart of a driving force, if not the most impactful one, moving R&B forward and keeping it relevant in the mainstream and on commercial radio. With Kaleidoscope Dream, his sophomore release, the singer-songwriter incorporated multiple genres and styles, paying homage to the past, but still producing a current and progressive overall sound. Spawning one of the best, possibly the best, songs of the year with "Adorn," Miguel also made history with his unique release plan of teasing mini EP's leading up to the full-length album. While fans had the opportunity to hear the project in separate pieces, as a final product this was the most consistent album and pieces of work in 2012. – J.W.
Honorable Mentions: Michael Kiwanuka – 'Home Again' || Robert Glasper Experiment – 'Black Radio' || Eric Benet – 'The One' || Tamia – 'Beautiful Surprise' || Tank – 'This Is How I Feel' || Trey Songz – 'Chapter V'
Have a favorite that wasn't mentioned? Let us know in the comments section…