This year was certainly filled with plenty of R&B. It was one of the biggest release years for the amount of albums that came out, and with the trend of mixtapes still at an all-time high, it seemed like there was always a new project to listen to, or discover. The crop of emerging talent has been impressive, and with the R&B genre progressing and expanding into new styles, it's an exciting time for what's next and what's new. Following last year, we felt it's just not enough doing an albums list, when there are so many mixtape and EP releases, and there were lots! So, after much debate, here is our list of the 'Top 12 R&B Mixtapes & EP's of 2012'! See below…
12. PJ Morton – 'Following My First Mind'
PJ Morton has been making moves on the indie circuit, songwriting and playing keys for Maroon 5, but 2012 saw the singer/musician making his official solo debut. Inking a deal with Young Money Records, the New Orleans native introduced fans and the industry to his talent with the, 'Following My First Mind' EP. Including a duet with Jazmine Sullivan and the single "Lovers" featuring Lil' Wayne, PJ clearly made an impact, and left us hopeful of much more to come. – J.W.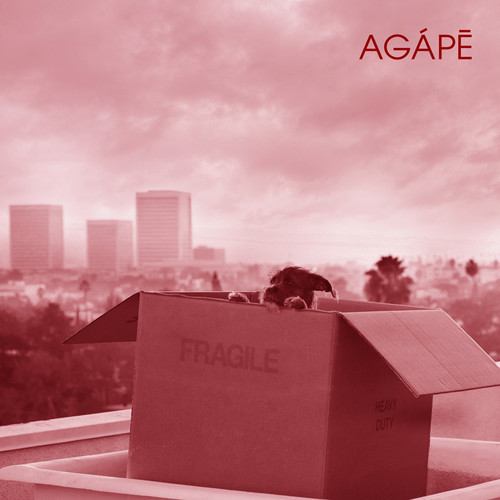 11. JoJo – 'Agape'
What a surprise this project became. JoJo returned to music fans online chatter with her remix of Drake's "Marvin's Room," followed by her '40' produced buzz single, "Demonstrate." With new and old fans requesting more, and asking about her album, JoJo went into the studio with some of her music friends, including Austin Brown and his BackpackKids production squad, to create a mixtape. The result was this feel-good, organic, and original mixture of catchy records, and interesting interludes. Even though it was just released on December 20, this project could easily remain on people's playlists into the new year. – J.W.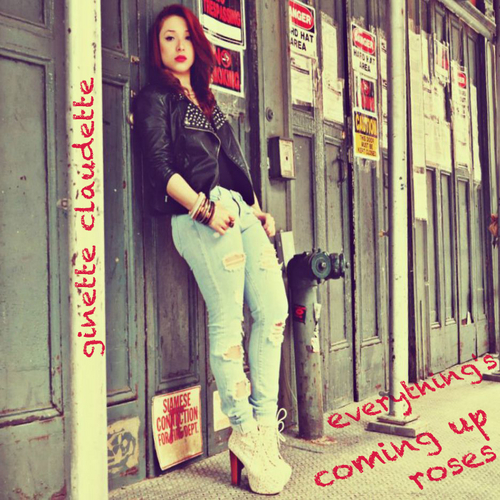 10. Ginette Claudette – 'Everythings Coming Up Roses'
Newcomer Ginette Claudette is one of those special artists that are rare to come by. Her mixtape, 'Everything's Coming Up Roses,' was released in the spring of this year. Though not a major release, some people are still discovering this hidden gem, and after the first listen they will become instant fans. Ginette Claudette is definitely an artist that music lovers need to keep on their radar. – M.G.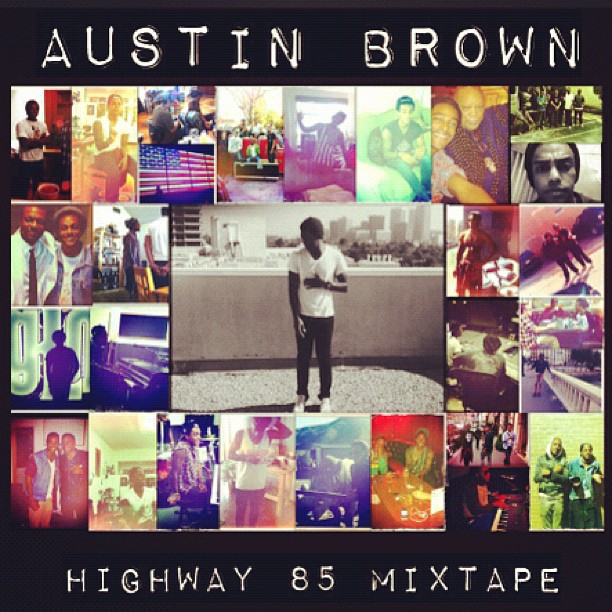 09. Austin Brown – 'Highway 85'
Austin Brown just released his debut project, "Highway 85," on December 24, but he was making noise all year long. Releasing online singles for his growing fan base, and becoming a trending topic on Twitter when he premiered the video for his single, "Menage A Trois" on BET's '106 & Park.' The son of Rebbie Jackson, Austin delivers a refreshing vibe, with an authentic feeling of incorporating the sounds of the past, while adding his own flavor of progressive pop. We can't wait to see what comes next from this emerging star. – J.W.
08. BJ The Chicago Kid – 'Pineapple Now-Laters'
You can call it a mixtape, or an indie album, but BJ The Chicago Kid officially caught fans attention with the release of "Pineapple Now-Laters." The Chi-Town crooner is an old-soul with a young man's perspective, and he paid homage to the classic feelings, harmonies and Blues roots R&B once had with this project. Landing a major deal at Motown this year, BJ is an emerging artist that needs to be on your radar. – J.W.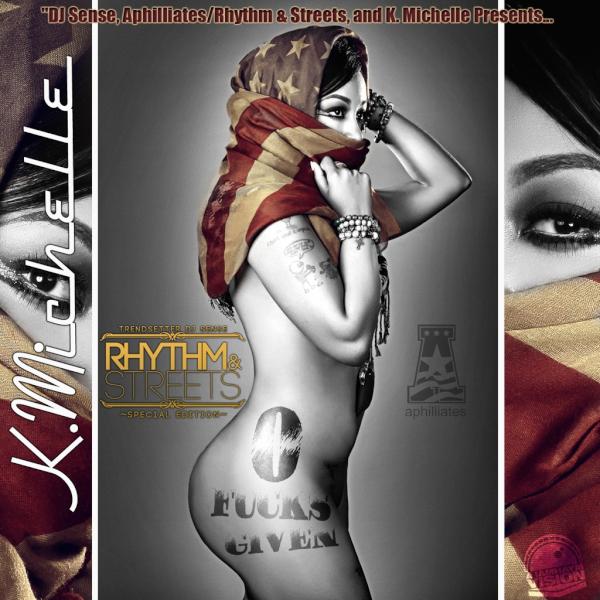 07. K. Michelle – '0 Fucks Given'
K. Michelle released two offical mixtapes prior to this one, but "0 F*cks Given" raised eyebrows and got the attention of many. Becoming a reality star on VH1's 'Love & Hip-Hop: Atlanta,' no one knew what to expect. However, when she dropped this project, which included records like "Can't Raise A Man," and "Pillow" there was no question, K. Michelle is a great talent. As a new signee to Atlantic Records, 2013 should be a promising year for K, and fans can finally receive her debut album that they've been waiting for. – M.G.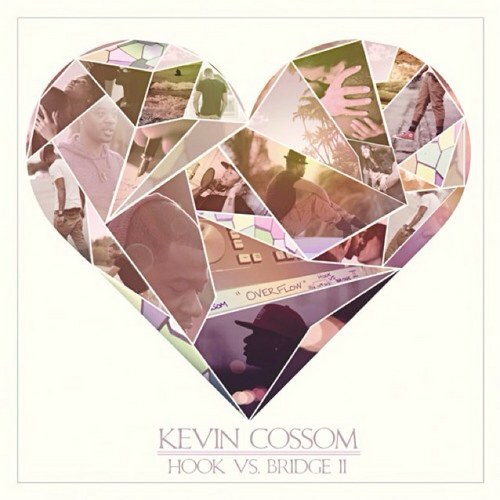 06. Kevin Cossom – 'Hook Vs. Bridge 2'
Most R&B and Hip-Hop fans are aware of Kevin Cossom for his songwriting, but the Grammy-nominated Florida native has yet to break with his own material. After a couple previous mixtapes made a little impact, KC really impressed when he released "Hook vs. Bridge 2." The collection of original songs, some previously leaked, and some new, fit the mainstream sexy R&B sound, and quality many knew he was capable of making. Kevin has yet to deliver that big single, but he continues to write hits for others, and we can agree he is only 1 song away. – J.W.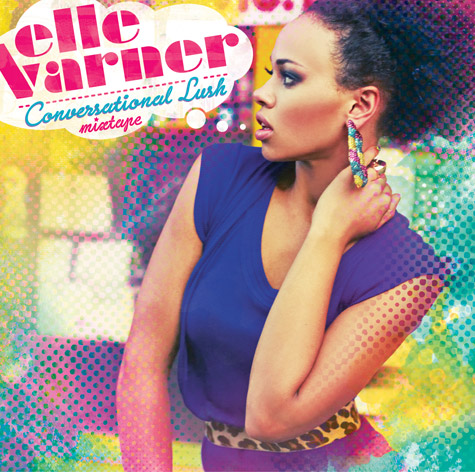 5. Elle Varner – 'Conversational Lush'
Elle Varner found success with her debut single, "Only Wanna Give It You," early. But, before she landed her first top 10 song with "Refill," fans were introduced to who this up and coming singer-songwriter really is, through the "Conversational Lush" mixtape. This free project showed there was a must-know young female singer coming up with soulful sensibilities and a creative pen. – J.W.
4. Luke James – 'Whispers In The Dark'
Luke James has solidified himself as the most anticipated traditional R&B crooner in many years. While fans expected his debut to land this year, the New Orleans native continued to build on the success of his single "I Want You," which paid off greatly, as it has landed him his first Grammy nomination. As the year was coming to a close James released "Whispers In The Dark" on December 12, as a free pre-album, and it delivered! For those wondering where Luke was headed with his music, the EP has laid the groundwork, and James is ready to fill the void for an exciting, classic R&B star! – J.W.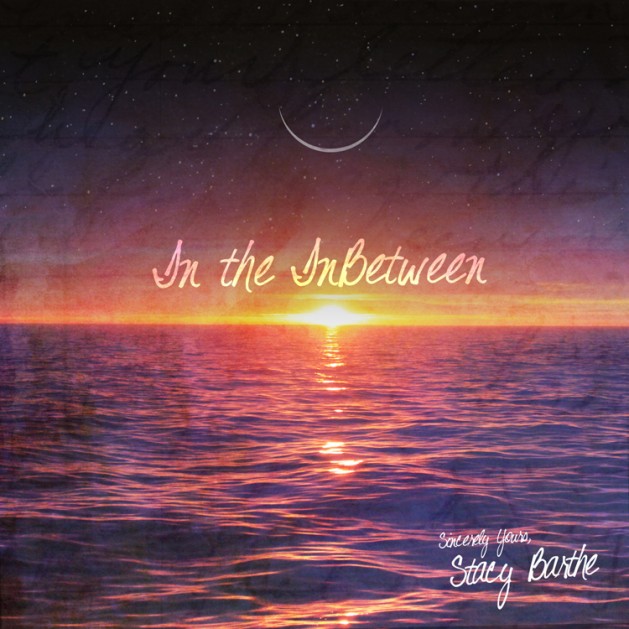 3. Stacy Barthe – 'In The InBetween'
Singer/Songwriter Stacy Barthe, who has penned songs for Rihanna, Britney Spears, Brandy and more, is finally stepping into her own light. She released her second EP, 'In the InBetween' earlier this year, and created a stellar buzz with her soothing vocals and deep lyrics. Stacy creates great imagery in her songs and makes you feel exactly what she's singing. Hopefully in the New Year people will get more familiar with her artistry because she's truly amazing. – M.G.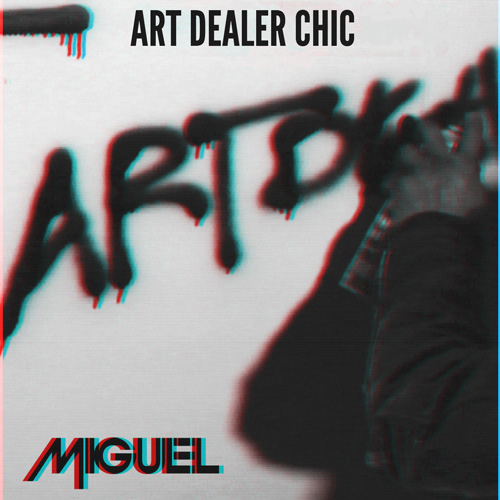 2. Miguel –'Art Dealer Chic' Vol. 1,2,3
Miguel's new progression began here. Not only was the release idea totally original and special, but the music, and subsequent visuals caught us all off guard. The projects were such a success much of the music ended up making his sophomore album, which followed a similar release strategy, dealing his art in small but potent portions. – J.W.
Beyonce was busy this year being a new mom, and handling her other business, but Solange took up the slack on the music front, releasing the amazing project 'TRUE.' The collaborative effort with producer/musician Devonte Hynes aka Blood Orange aka Lightspeed Champion, was her first new music release since 2008's Sol-Angel and the Hadley St. Dreams. The much-needed EP, released through Chris Taylor of Grizzly Bear's indie label, Terrible Records, was led by the irresistible and catchy "Losing You," but the whole project has a progressive new wave soul sound, that is oh so damn good! We can only imagine what is coming next from the singer/DJ. – J.W.
Honorable Mentions: Elijah Blake – 'Bijoux 22' || Kameron Corvet – 'F_ck Love' || Poo Bear – 'Beats2Breakup2' || I/O – 'Isolation' || Jake&Papa – 'Something Soulful' || Sammie – 'Insomnia' || Johnta Austin – 'Love' || Mateo – 'Suite 823' || Chantel – 'Back In The Day' || Rochelle Jordan – 'Pressure' || Wish – 'Me Against Her'
Have a favorite that wasn't mentioned? Let us know in the comments sections…