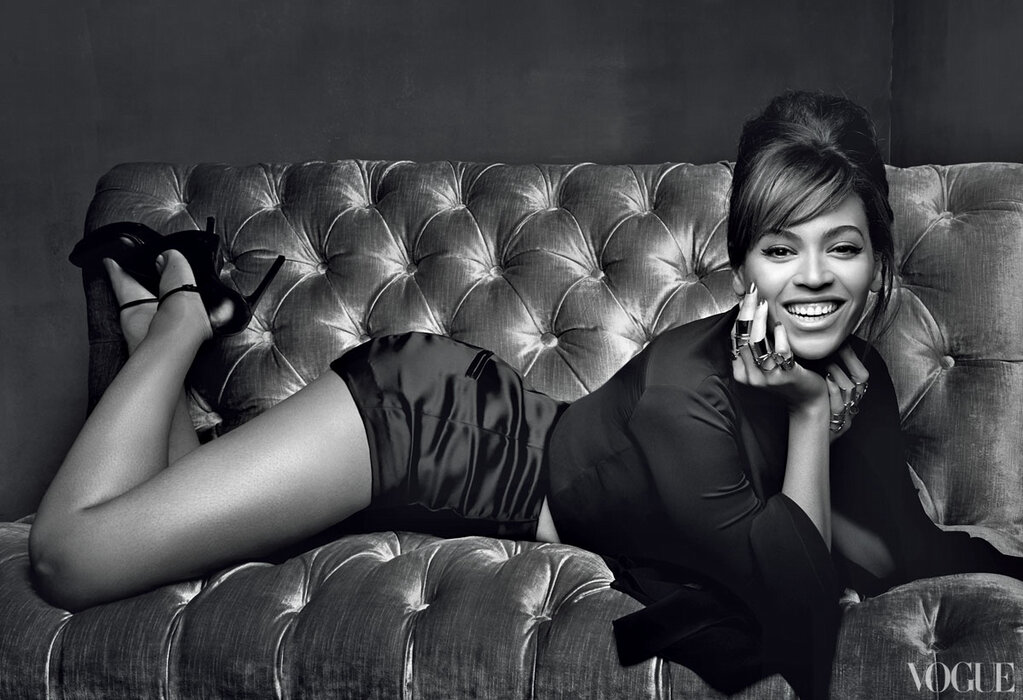 Queen or King B, whatever you want to say, but just make sure you call her royal, because that's how Beyoncé looks in the photo spread for her cover feature in the new March issue of VOGUE magazine. Among the many events, performances, photoshoots and personal life adventures Bey shares some personal details about her 1-year old daughter Blue Ivy Carter, and the process of child birth.
"I felt very maternal around eight months," she said. "And I thought I couldn't become any more until I saw the baby. . .But it happened during my labor because I had a very strong connection with my child. I felt like when I was having contractions, I envisioned my child pushing through a very heavy door. And I imagined this tiny infant doing all the work, so I couldn't think about my own pain. . . We were talking. I know it sounds crazy, but I felt a communication."
At the hospital her fears vanished. "My family and my closest people were there when I gave birth," she says. "Everything that scared me just was not present in that room. So for me to really let go and really appreciate every contraction . . . it was the best day of my life."
Peep the full photo spread, and more below…

Beyoncé recorded much of her upcoming album (which she compares to a blend of her last album, 4, and 2008's I Am . . . Sasha Fierce) this past summer in New York's Hamptons, where collaborators included Timbaland, Justin Timberlake, and The-Dream, and the vibe was beachy and relaxed. "We had dinners with the producers every day, like a family," she says. "It was like a camp. Weekends off. You could go and jump in the pool and ride bikes . . . the ocean and grass and sunshine. . . . It was really a safe place."
Beyoncé says her new music "is a lot more sensual . . . empowering." It celebrates being a wife and a mother, reflecting the obvious changes in her life. "Right now, after giving birth, I really understand the power of my body," she says. "I just feel my body means something completely different. I feel a lot more confident about it. Even being heavier, thinner, whatever. I feel a lot more like a woman. More feminine, more sensual. And no shame."
Read the full article here.