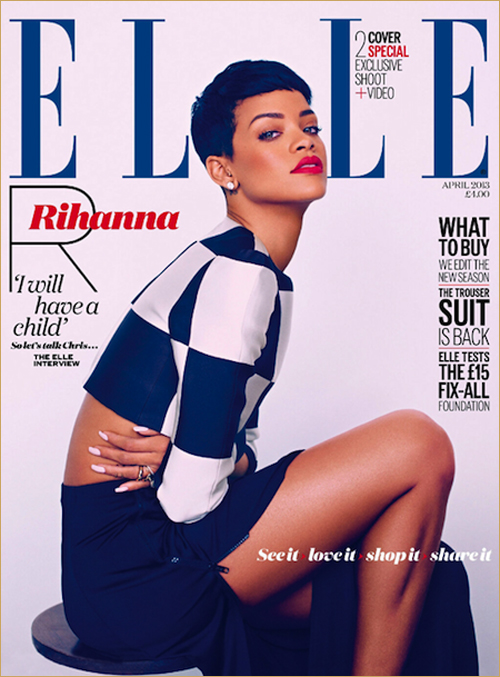 Rihanna yet again graces the cover of another magazine, this time for the UK version of Elle. The shoot was such a success the mag decided to released two different versions of the cover.
Shot in Paris by Mariano Vivanco, Rihanna models pieces from the spring/summer 2013 collection for River Island, a black, zip-through River Island skirt paired with a Louis Vuitton monochrome top on one cover and on the other, a striped bra from the same collection peeking out from Prada's silk and satin stole.
The interview/story has been labeled her 'best ever interview,' and the headline is quite eye catching "I will have a child" (So lets talk Chris…).
Check out more pics and the behind-the-scenes video below…