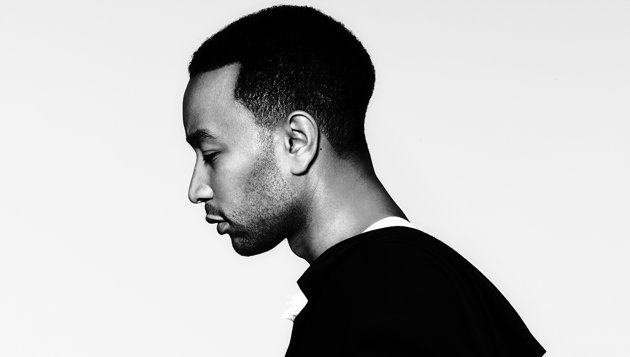 Yahoo!'s new concert series 'On the Road' kicks off this Friday, May 3 in NYC, with a show featuring John Legend and the Salomé Chamber Orchestra along with Ryan Leslie – and there are multiple ways to watch the show or get tickets.
For those who want to enjoy the show online, Yahoo! will be exclusively streaming the concert live starting at 8 p.m. ET on May 3. Watch the first stop of the mobile entertainment and innovation festival right here. There is no charge for tickets to any 'Yahoo! On the Road' concert, and tickets are not for sale. So how do you get tickets?
For those of you in the New York area, head to one of the locations listed below, where you'll receive a voucher after interacting with Yahoo! apps like Flickr and Yahoo! Weather. Each person standing in line is eligible for two vouchers. One ticket = one voucher. Then redeem the voucher for a ticket at the United Palace Theatre on Friday night. Be sure to get there early because doors open at 7:20 p.m. ET, and vouchers are exchanged for tickets on a first-come, first-served basis. No more vouchers will be accepted when the Palace Theatre is at capacity.
See the list of locations where the Yahoo! bus will be stopping to hand out vouchers today below:

1:30 p.m.-2:30 p.m., Aroma Espresso Bar, SoHo location
145 Greene St. — between Prince and Houston streets
3:30 p.m.-4:30 p.m., 16 Handles, Greenwich Village location
498 Avenue of the Americas
5 p.m.-5:30 p.m., Bourbon Street Bar & Grille, Hell's Kitchen location
346 W. 46th St. — between 9th and 8th avenues
6 p.m.-7 p.m., New York Beer Company
321 W. 44th St.
For more info, click here.