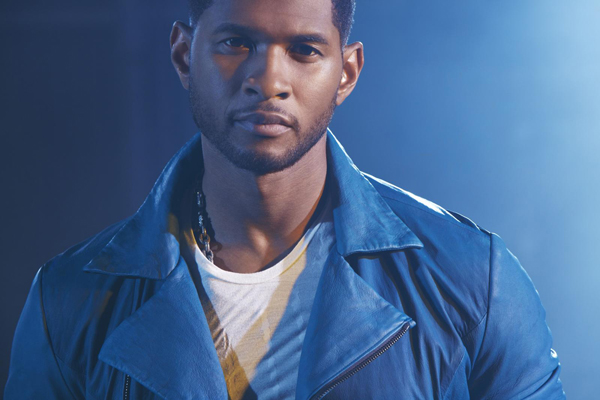 The American Society of Composers, Authors and Publishers (ASCAP) will honor eight-time Grammy Award-winner Usher with the prestigious ASCAP Golden Note Award during its 26th annual Rhythm & Soul Music Awards. The invitation-only event will take place on Thursday, June 27th, 2013 at the Beverly Hilton Hotel in Los Angeles, California.

ASCAP's Golden Note Award is presented to songwriters, composers and artists who have achieved extraordinary career milestones. Previous honorees include Sean "Diddy" Combs, Jermaine Dupri, Jimmy Jam & Terry Lewis, Jay-Z, Quincy Jones, Alicia Keys, LL Cool J, Lionel Richie, Pharrell Williams and Stevie Wonder.
"I take the art of songwriting and music-making very seriously, so to be given the ASCAP Golden Note Award from an organization of my fellow music creators is a huge honor," said Usher. "I've been blessed to have such a wonderful career, working with some of the most talented people in the business, and I am just getting started!"
ASCAP President and Chairman Paul Williams commented: "Usher's musical evolution over the years clearly proves his versatility and longevity as an artist, performer and songwriter. The world has moved to his music for nearly two decades. Happily for the rest of us, from the sound of his latest work, it's clear that the beat will go on and on. Usher is the perfect candidate to receive one of our top honors – the ASCAP Golden Note Award."
The 26th annual ASCAP Rhythm & Soul Music Awards will also honor the songwriters and publishers of the most performed ASCAP songs on the 2012 R&B/hip-hop, rap and gospel charts. Top awards will be given to the Songwriter of the Year, Publisher of the Year, Top R&B/Hip-Hop Song, Top Rap Song and Top Gospel Song. The evening will also feature performances by several award-winning songwriters/performers.