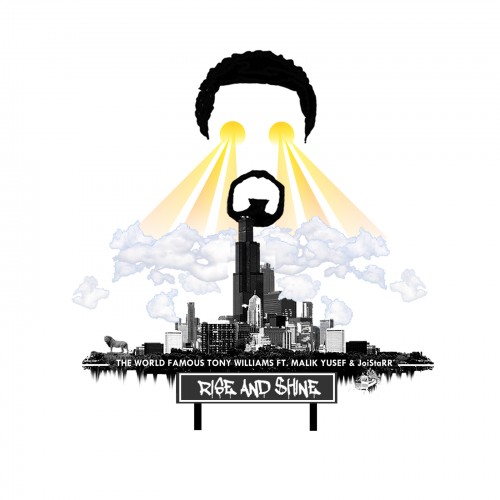 The World Famous Tony Williams is back. After spending the last few months traveling the world with his fam working on Kanye West's Yeezus LP, Williams returns with "Rise and Shine" featuring his G.O.O.D family Malik Yusef and singer/songwriter JoiStaRR, who traveled the world with Tony for years as Kanye's background vocalists.
"Rise and Shine" is the first single off of Tony's upcoming re-release of King or The Fool. He is re-releasing his debut album re-mixed and re-mastered and featuring a few new cuts.
You can expect a few new videos and another single to drop before KoTF is re-released on July 23rd. In addition he is prepping a new mixtape and his sophomore album which is due out this December.
Take a listen after the jump:
'Rise and Shine' was Mixed and Mastered by The John Stewart. Artwork by Izzle.