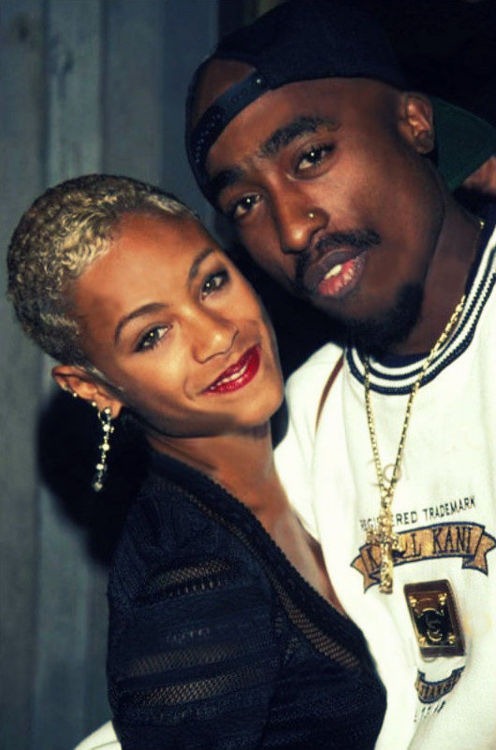 Back in the '80s and early '90s Hip-Hop took over the world. Introducing us to "rump shaker" music – which paved the way for the "twerk" obsession many have now – acts such as Uncle Luke, 2 Live Crew, The So So Def All-Stars, 69 Boyz and Digital Underground gave the world music to grind to.
During the same era, one specific man – who can arguably be noted as one of rap's 'greatest to ever do it' – captivated the world with his musical genius and controversial lyrics.  Yes, I am talking about the late and great, Tupac "2Pac" Shakur.
Actor, artist and superstar, Shakur was never a stranger to catching the attention of those around him. Getting his start with the California based group, Digital Underground, 2Pac was destined for greatness. As we know, Hip-Hop and Rap artists have a tendency to call on Rhythm & Blues singers to add that special touch to their already hot tracks, and Pac was a leader in this tradition.
With today marking what would have been his 42nd birthday, we thought it would be privy of us to remind you why he was deemed as one of the greatest to ever do it in such a short time.  Love or hate him, you have to admit that this was one iconic man and his legacy is destined to live on for generations to come.
Take a stroll down memory lane as ThisIsRnB supplies you with our Top 5 2Pac R&B jams below!
2Pac – Keep Ya Head Up
2Pac – Dear Mama
2Pac feat. Dave Hollister – Brenda's Got A Baby
2Pac feat. K-Ci & Jojo – How Do You Want It?
2Pac feat. Danny Boy, K-Ci & Jojo & Aaron Hall – Toss It Up
The fact is there were so many R&B based/inspired Pac records, this could have easily been a Top 10 or 15, so why don't you tell us some of your favorites that aren't on the list.