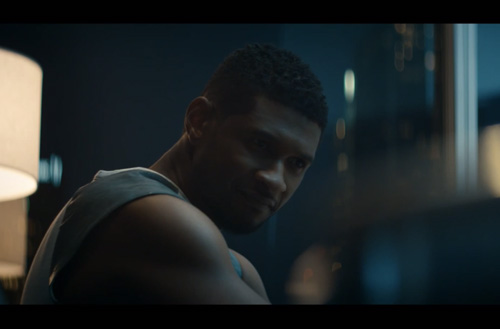 Better late than never, Usher uses the title track from his 2012 album 'Looking 4 Myself' as the theme and soundtrack to Samsung's new short film commercial, in promotion of their new interactive smart TV's.
In the two minute clip, directed by Rich Lee, the R&B superstar must battle an alter-ego version of himself, the evil celebrity side, which has driven him away from love in pursuit of fame.
Inspired by Usher's latest single, "Looking 4 Myself," Samsung invites you to experience what motion control truly means. Using the power of Smart Interaction on a Samsung Smart TV, Usher faces an epic battle against a darker side of himself. He discovers that motion is so powerful that it defines what you see, hear and even what you feel. With the cutting-edge motion control technology in the 2013 Samsung Smart TV, you can bring this power home.
Watch the short film below: