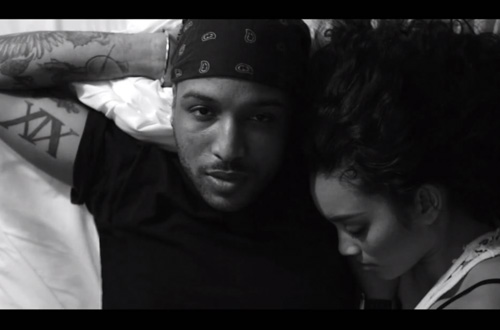 Last Friday, we saw the release of buzz-worthy singer/songwriter Ro James' first volume in a new series of EP releases. The project 'Coke' is the opening piece of his anticipated 'Coke, Jack & Cadillacs' full length album. The mini EP, which is lead by his debut single "Pledge Allegiance," includes an intro from R&B songstress Bridget Kelly, plus the new songs "Devil's Kiss" and "A.D.I.D.A.S.."
Today, we bring you the premiere of the official music video for "Devil's Kiss." The black-and-white visual, directed by Sarah McColgan, artfully depicts the unbridled emotion of the record, as Ro battles through a relationship that has him riddled with heartache. The New York native and his lover fight through their struggles, but will they make it out together?
If there is only one video you watch this week, this should be it! Press play below!
Ro's forthcoming two mini EP's will be released on August 19 ('Jack') and September 19 ('Cadillacs'). In promotion of the new release Ro will be performing at the Aloft live series presented by SingersRoom and W Hotels on August 1, at the Hotel Chantelle with Jade on August 8, and at the next BET Music Matters showcase.