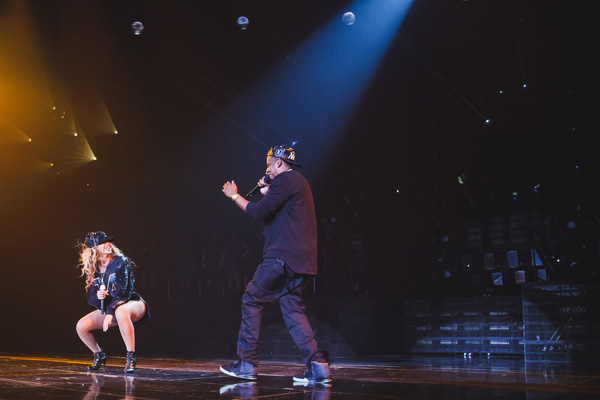 Beyoncé took it all the way Brooklyn on the last night of the first U.S. leg of her "Mrs. Carter Show World Tour" on Monday night.  The R&B superstar surprised fans at the Barclay's Center when she performed her cocky buzz anthem "Bow Down" for the second time live. But, it was the moment that followed that caused pure hysteria.
As the beat transitioned to hard hitting drums, Jay-Z ran out on stage and began performing his new song "Tom Ford," off the 'Magna Carta Holy Grail' album. Bey took a seat on stage and bounced to the Timbaland production. Later getting up to strut her stuff and dance alongside her hubby, closing with a blend of "Bow Down" and "Diva."
Check out the priceless moment below!