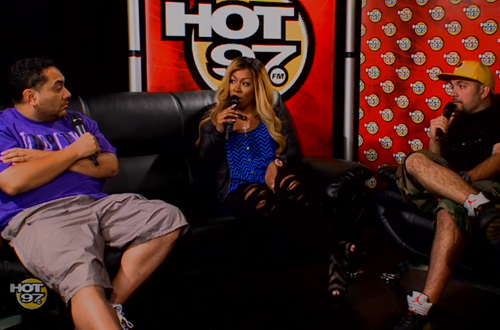 The day is finally here! After years of work and struggle to prove her worth K. Michelle's debut album 'Rebellious Soul' is in stores today! As always she hit up NYC morning radio to kick off the release day press, visiting her friends at Hot 97 for a lengthy interview.
The R&B songstress spoke about and joked around about everything from how 'ratchet' she was before her first record deal, relationship with R. Kelly, who she calls her mentor, the rumors of her hooking up with Hot 97 program director Ebro, and the most pressing question – who's butt is better: her's or model Tahiry's?
K made a surprising announcement toward the end of their chat. She revealed that she will be touring for a whole year in promotion of the album, the first part will be her solo, then a separate tour with Keyshia Cole! and the third part will be her and R. Kelly!! Wow!!
Peep the interview below, and go pick up K's album on iTunes now!