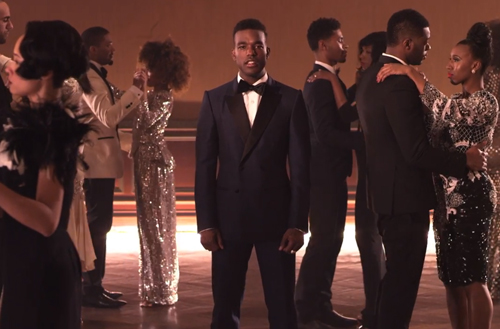 Luke James premieres the music motion picture for his song "Oh God" featuring Hit-Boy. The smooth record, which is lifted off his free digital album 'Whispers In The Dark' has been brought to life in a stunning visual, directed by Sarah McColgan (Kelly Rowland, Miguel).
As Luke struggles to re-capture the heart of the woman that got away, who is now tied up between him and another man (played by singer/songwriter Kevin Cossom), his alter-ego played by Hit-Boy helps to plead his case with a guest rap verse.
When the two finally re-embrace with a passionate kiss, their brief affair is cut short as Kevin confronts Luke and a fistfight ensues. Who ends up with the girl?
Watch the brand new video below to find out!