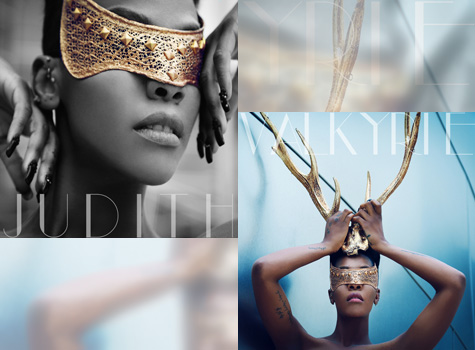 Dawn Richard has stepped into the Blackheart era . Following some fan freebies and buzz record "Meteors," the indie singer/songwriter debuts the two new singles off her upcoming sophomore album. Dawn allowed her fans to pick their favorite in an online contest, but instead of choosing one song, she put both on iTunes.
"Judith," produced by Cronos, was inspired by the Gustav Klimt painting "Judith." "It's the story of a painting that is priceless and quite iconic being forgotten after being hung in a home too long," she said.
The Deonte-assisted "Valkyrie" was written by Dawn and produced by Noisecastle III. "I wanted a record that was packed with confidence, a sort of cocky reminder that you will remember my mark," said Dawn.
Both songs are now available on iTunes now. Take a listen below…
[
RU
]