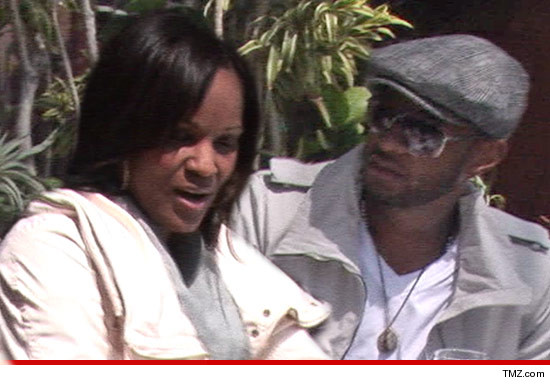 A sad and almost tragic situation is just getting worse for Usher. The R&B superstar's ex-wife Tameka Foster is now filing documents to take Usher back to court, in the hope of once again obtaining custody of their two sons.
Following yesterdays breaking news that their oldest son Usher Raymond V, nearly drowned after an accident at the singers home, TMZ has learned that Tameka has filed legal docs, in which she blames the singer for the near-death pool accident that landed their 5-year-old in ICU.
In the docs, Tameka claims Usher Raymond V was left unsupervised in the swimming pool when his arm got stuck in the drain. Tameka says Usher delegated his supervisory responsibilities to his aunt … who she believes was not on the ball.

Tameka, who is asking for temporary primary custody of their two children, says it's typical that Usher delegates responsibility for their kids … because he's out of town 85% of the time every month.

What's more, she says Usher had fired every caregiver who was on staff when he was awarded primary custody … and she's clearly saying the replacements are not up to snuff.

In the documents, which were filed Tuesday — the day after the pool accident — Tameka wants decision-making power over the children's education, healthcare, religion and extracurricular activities.

The hearing date has not been set.
[TMZ]
Many know that Tameka previously attempted to receive custody of the boys and was denied, but so soon following such an incident is just turning the situation ugly. What do you think, should Tameka be granted custody now??