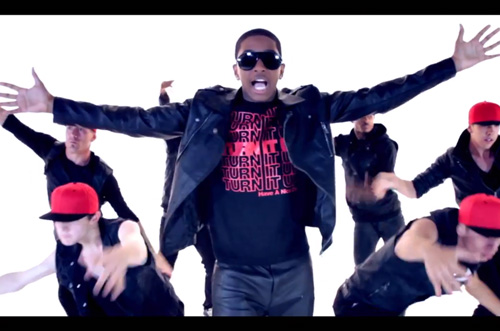 The latest emerging teen artist on the scene is Dylan Allen. At just 14-years old Dyan is a multi-talented singer/songwriter/dancer/actor, who is signed to legendary producer Rodney "Darkchild" Jerkins.
Dylan makes his official debut with the dance friendly single and accompanying music video "Where Dey Do Dat At." Incorporating his acting skills the visual opens with a nerdy character (played by Dylan) hooked to a video game, when the TV gets taken over and Dylan the swaggy artist emerges. Showing off his heavily choreographed moves Allen lights up the screen, and even teaches his alter-ego how to get down.
"Having worked with everyone from Michael Jackson to Chris Brown to Justin Bieber, I constantly find myself wanting to find the next generation of talent," explains Rodney "Darkchild" Jerkins. "When Dylan Allen was 12 years old, he performed for me live and I couldn't believe the showmanship this kid possessed. I told myself, 'I can't let this kid get away.' I truly believe he could be tomorrow's brightest star. The world is waiting for more artists that have the full package, singer, writer, musician, and dancer. Dylan is all of that!"
Check out Dylan' debut below… What do you think?
For more info check Dylan out on Facebook and follow him @IamDylanAllen.