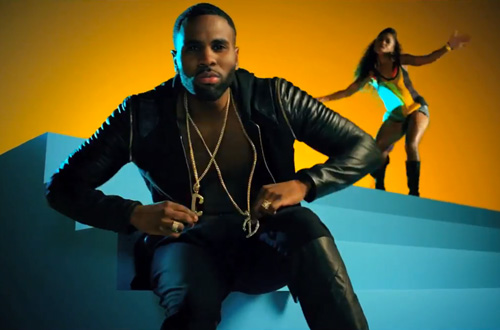 Jason Derulo lets the horns blow on his bangin new UK single "Talk Dirty." The Pop singer goes global as he gets into party mood in the brand new colorful music video for the Jazz inspired song.
Showing off his toned torso, Jason parties with some sexy ladies, and dances up a sweat, while 2 Chainz delivers his signature swag.
Derulo will release his third album Tattoos on September 24. The title of the new album is inspired by months of rehabilitation during the recording process after suffering a freak accident while preparing for his Future History World Tour.
"Life altering experiences are like tattoos stuck to you for life," explains Jason. "Some are more painful than others, some may be ugly so we wish we could undo them. Some may be so beautiful that we want to share them with the world. But they're all part of the art that makes you who you are."
Peep the video below: