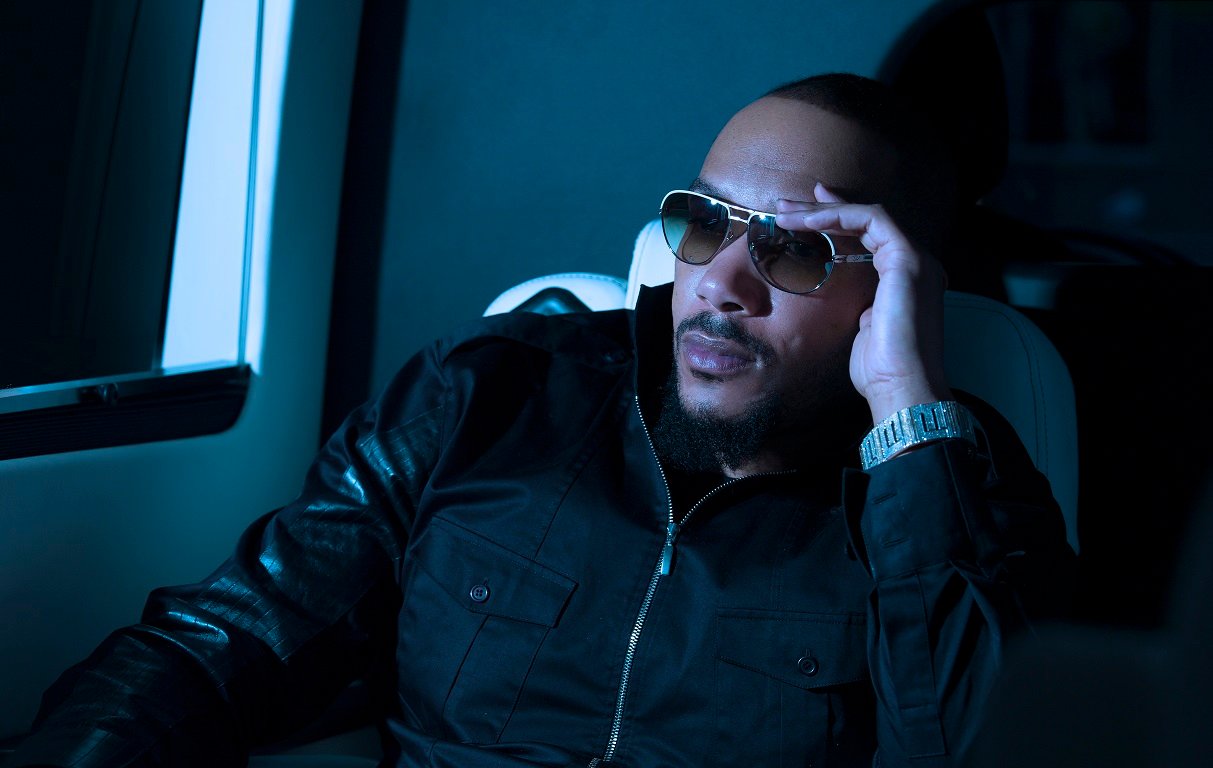 I've always been told that experiences from your life make for great stories. Whether it be tragic or triumph, it draws the attention from most people because they like to hear how you handled a certain situation that they may not be privy to. With music, the case is the same. Since before we could all probably remember, the art of storytelling through music – specifically R&B – has been connecting listeners everywhere.
Soulful veteran, Lyfe Jennings, is a head on example of sharing his story through music. His 2004 debut album, 'Lyfe 268-192,' was a 15-track collection of his life up until that point and he didn't call it quits there. The raspy crooner garnered an immense amount of attention with tracks like "Must Be Nice" and "Hypothetically" due to their content and his distinct sound.
Now, almost 10 years, 4 albums, an impressive roster of collabs and many love songs later, the unique singer is back at it again with his fifth studio album, 'Lucid.'  Introduced with the lead single "Boomerang" and viral follow-up, "I Wish," Lyfe continues to prove why he is one of the great musical storytellers of our generation. Taking some time out from promoting the forthcoming album, Lyfe caught up with ThisIsRnB and dropped some info on the album, his current stand on R&B and give us his take on the unfolding situation with label mate, Raheem DeVaughn.
Dive into the exclusive interview below:
You have this new album coming out entitled 'Lucid'. What was the basis behind creating this album?
Yeah, it's out October 8th. You know, I really don't do albums with a basis. Like I'ma write all these songs and it's gonna be about this. I just do music and then I just pick songs that will fit together. So, that's what it was.
Is there any particular track on the album that you like more than others?
Um, I have a track that I play more than others. One of my favorite tracks is "I Wish". Probably one of my top three.
Let's talk about the lead track from the album, "Boomerang". You're known for putting out a lot of tracks that women can relate to. How was your thought process when you penned that?
Actually, "I Wish" and "Boomerang" go together. I wrote "I Wish" first. When all the stuff went down and I went to prison, I wrote that first. After being in prison for a while, I started thinking about my role in that whole situation – even though, I never would have come to court to testify against her, I never would have done that. Like Jay-Z says, "You don't get 'em back like that" – I just started looking at where is my role? You know, I put some fuckery in the game, you know what I'm saying? So, I had to take some responsibility for some actions and that's where "Boomerang" came from.
We all know that you are on a different plateau than other R&B artists – you come from a different background then the majority of them. How has your background played a role in your career and where you are now in your success?
You know what, I think that where I come from, I know the type of situations that the street goes through and I write about that. And, that's what separates me apart from them. You know, the rappers they get on and talk about how they rob a boy with they pistols. You know, with the females and the money and all of that. I really was that. It ain't no stress for me to keep on it. I'm on another level. What them cats talk about, I actually was that and still am that on some levels. I think that when I write about that stuff, all of the cats on that level, been through that level or on their way to that level, you can't help but respect 'em.
To stick on the topic of your background, we recently caught an interview that Raheem Devaughn did with Power 105's The Breakfast Club and he briefly touched on his situation dealing with you. I know I was a little lost. Can you give us a little background on what occurred?
Well, you know…it's kind of a "no good deed goes unpunished" with that. I'ma keep it 100. I ain't gone drag the dude under the bus or none of that stuff – I just won't do that. But, the "ABC" song, it was with some cats that I respected and I'm sure they know we were just trying to make R&B better. R&B is in the gutter right now. Everything is about sex and strip clubs. It was like a challenge to make it better. Raheem Devaughn was actually an afterthought. You know, I don't listen to that dude's music a lot. Not to say that he doesn't have people – I'm sure he does, he sells records. I put him on as an afterthought because me and that guy are on the same label right now. So, I was like you know, let me put this dude on because he got an album coming out or whatever. So the dude took it totally the wrong way. He started talking about how many shooters he had and I'm like you know, I got shooters too…ME [laughs]. I heard on there that he was talkin' about his radio show is in like 200 different countries and Grammy's and all this shit., but the last time I checked, there weren't even 200 countries in the world – there's only like 193. I don't know if he streaming to Mars or whatever [laughs]. What I'm saying is right here, this is exactly what happened. I ain't got no ra-ra for that dude. I'm just hearing so much stuff that he's saying on like interviews and stuff like that. You know, all I'ma say is I get off of parole in February. I'ma make it to then. Then, we can talk about it. Period. I got an album coming out October 8 – not November like he was saying. Which was cute…it was funny – all of that. But, my album comes out October 8.
Alright, well now that we have your take on it, let's go ahead and switch gears. I know that you briefly touched on your perspective of where R&B is right now, but how do you think the evolution of contemporary R&B has been? From when you first stepped in the game in the early 2000's until now, how do you think it has evolved since then?
Um, well…I don't like that terminology "evolved". I look at evolution as becoming something better. So, I don't feel as if R&B has evolved as far as content. I think it has devolved. I definitely recognize that everything changes. This is not to condemn these young cats out here – they got they own style. You know they doin they thing out here, they livin their life and I respect it.  At the same time, when you talk about content man, we think these fans are stupid. We think they only want the club stuff and the strip club and females. That ain't what they wanna hear. They wanna hear something they can grow through. So, that's how I feel about it in that regard.
Sure. When you create most of your albums, there are never really any features on them. Is there any particular reason why you just choose to keep it mostly you opposed to having other acts like most artists?
Well, first of all, I don't really put rappers on there because for some reason, rappers never talk about what the song is about [laughs]. You know, a nigga could be talkin about a wedding and we get 8 bars talkin bout poppin bottles, liquid soap, the brand new Jordan's…it's like damn, this don't go together man [laughs]. I try to stay away from rap because of that. Also, if I sing a song, I want person to be from that place. It's hard to find artists right now who are what they sing about. So, I find it sometimes, I use it. But majority of the time, I don't use it because I haven't found it.
Definitely understandable and I commend you for that. Do you think it's imperative for artists to collab or stick together for the progression of R&B at this point?
You know what, I do feel like for what the preservation of what somebody might term "Old School" R&B. I feel like it enhances all of our chances of sticking around – the genre, not just each person – longer. And that's how I am. If you read my Twitter or Facebook or anything, I'm always shouting out new artists. You best believe when Anthony Hamilton's album comes out, it's gone be on my Twitter page. He ain't gotta call me and say nothing. Musiq Soulchild, Kem and Jaheim and all them cats. I just really feel like I'm still a fan. I'm one of them dudes that'll still be leaving messages on them cats Instagrams. Like 'Oh, this song is hot'. I'm still gone pay money to go to the concerts, I'm still gone buy the CD's, man. That's just me, you know?
Sure. On that topic, are there any albums that you're looking forward to purchasing this year?
Yeah, yeah, yeah. I'm definitely gonna get that Jaheim album, that Musiq Soulchild album is coming – I'm definitely looking forward to that. Um, what else? Anthony Hamilton's CD dropped already, but I'm sure he's working on something else. Just stuff like that – that's what I'm looking for. It's a new cat too by the name of August [Alsina]. Really dope cat and humble brother. Just waiting on his album too.
With the new inflow of artists coming in like August and Sebastian Mikael – a new artist signed to Slip-N-Slide Records – and acts like Chris Brown and other artists coming in, how do you feel about the current state of R&B? Where do you predict it going in the future?
I predict it going back to what they call "Old School". I think because it's so much stuff that's sounding the same right now. I really consider R&B whack right now because it's talkin bout the same thing that rappers talkin about…lying. You get on the radio and you talkin bout I hit for 15 hours straight from the back. You lying man. You didn't do that. You ain't hit nothing for 15 hours from the back straight. You know, we wanna get back to the real R&B. Where cats was talkin about I made some mistakes and I wanna maybe give this thing another chance and that's real. I think that maybe people are gonna go back to that.
So with this upcoming album, is there an official tour coming out?
Well, we're actually doing a few dates. Anthony Hamilton is actually going out too. The Lord is blessing me with another opportunity to go out with a couple dates with Kem, but no set in stone dates for touring. We are compiling one, so we'll be able to let y'all know soon.
Perfect. How would you compare 'Lucid' to the first or second album that you delivered to the public? Where do you feel it stands in relation to your favorite album that you put out for yourself?
This is my number 2 favorite album right here. Number 1 will always be '268-192'. That's my baby. I had my whole life to write that album up until that point. This album right here, every song on this album could be a single.
Your recent release, "I Wish", was just a viral release for a single, but do you have an official release as your follow-up?
They probably gone be upset with me for telling you this because we haven't put it in stone yet, but in my mind it's in stone and you know how hardheaded I am [laughs]. My second single is called, "Rock". You've never, ever heard an uptempo song from Lyfe, but this is an uptempo song. And, let me tell you, this is the step anthem of the year. Last time we had a step song was R.Kelly's song, "Step in the Name of Love". So, you know, this one is much needed right here.
Is there any advice that you would like to give to the younger generation being that you are considered a veteran?
Yeah, seriously man, just talk about your life. It's so many people that talk about "I just don't know my purpose." Your purpose is growth – period. And then you get your blessings by sharing your growth with other people. Don't be so focused on the income, just focus more on the outcome. At the end of the day when I'm done with this R&B thing or what have you, I want to know that I changed the game as far as changing people's lives. Not just no radio stations or no album sales. I mean, those things are nice and they help you take care of your family, but at the end of the day, you can't take none of that shit with you. All them lil' females – the light skinned ones with the breast implants, and I like that, don't get me wrong…I'm smitten [laughs]. But, I can't take them with me though. But when I'm on my death bed, I can say I left people with some of my experiences so they don't have to go through the same shit I went through.
Lastly, if you could interview anyone – dead or alive – who would it be and why?
[Laughs] I would interview Bin Laden. Because, it's a lot of fake shit going on around this world and I'm talkin bout books and historic history. Whether it be spiritual history or the human history. I'm quite sure that guy had bread and he ain't just actin like that unless he feels that he truly believes in it. I would like to know why does he believe in that and where is he finding this information that a lot of us are not partial to.
That's the first time I've ever heard something like that. Very interesting. You go down in the book as the most creative [laughs].
Well, thank you [laughs]. I wanna send a quick shout out – is that cool?
Sure!
Alright. I wanna send a quick shout out to Lil' Boosie – we miss you, mane.
-Interview by Ni'Kesia Pannell
Lyfe Jenning's new album 'LUCID' will hit stores on October 8. You can pre-order on iTunes now!