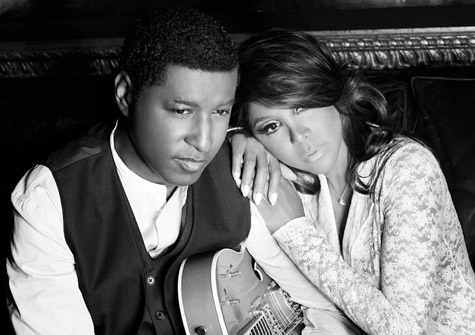 Toni Braxton and  Kenneth 'Babyface' Edmonds will be taking their musical chemistry to the stage, the theater stage that is! Along with their forthcoming duets album, 'Love, Marriage & Divorce,' the long-time collaborators have signed on to appear in the upcoming Broadway musical 'After Midnight'.

Braxton and Edmonds inked a deal for a two-week run in the production, which celebrates jazz icon Duke Ellington's years at Harlem's famous Cotton Club. Production will kick off November 13 at the Brooks Atkinson Theatre, but Toni and Babyface will not make their appearance until March 18-30, 2014. The play will mark Edmond's Broadway debut while Braxton previously appeared in Disney's "Beauty and the Beast" and "Aida."
In addition to Babyface and Braxton, Fantasia is also scheduled to appear in the play.
Toni Braxton and Babyface's new album, 'Love, Marriage & Divorce', is slated to arrive on December 3 via Motown Records. The set is led by the first single "Hurt You" and celebrates the strong bond that has been in place between the two artists ever since their duet on Toni's 1992 debut, "Give U My Heart," from the 'Boomerang' soundtrack.