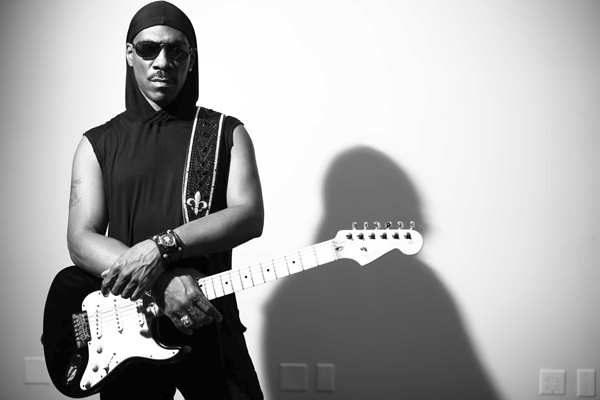 The heck! right? If you didn't know, Eddie Murphy returned from a 20-year music hiatus recently with the reggae inspired tune "Red Light" featuring Snoop Lion, but the fact that he has a new album on the way containing a very varied sound, could surprise you even more.

The Hollywood superstar received mixed reviews from the island-tinged first single, but he has much much more in store for those that might take a chance at checking out his forthcoming album entitled '9.'
"It's everything on there. I'm the artist when I'm doing music that I am when I'm acting. I'm everything. Just like Nutty Professor, I'm everybody at the table!, he told RollingStone. "Everything at the table on my record. I'm writing, producing, and it's all different types of shit. I got shit that sounds like country tracks, shit that sounds like heartland music, I got smooth ballads, I got a song that sounds like you'd play it at the strip club, called "Go Baby Go." Everything. Everything at the table."
"Red Light" isn't the only song he worked on with Snoop either, they also recorded what Murphy claims is the 'new weed anthem.'
"We did actually a song that's like just a new … the new weed anthem. A track called "Mellow Miss Mary." It's a shame – I was working on it with Rick James before he died. I wrote the song and went to Rick and he was loving it. And Rick was supposed to be on it and Rick kicked out and I still had the track and it was like "'Ay, I'm going to take this and put Snoop on it." Snoop is like the governor of weed! [Laughs] Got him on the track. On the surface, if you listen to "Mellow Miss Mary," it sounds like a love song to this chick named Mary. But when you listen to it, it's like "Hey, man. Is Mary reefer?"
He also revealed that Raphael Saadiq is playing bass on the track.
Although it's been 20-years since he's released an album, Eddie said he never stopped recording songs, he just stopped releasing them. And mostly, he did not what his musical legacy to end with "Party All The Time."
"I had so much stuff recorded. Everything that's on the shelf, it's not a masterpiece but I got a lot of shit that's really strong stuff. I was like, "I've got enough to do a whole record here that stands up on its own." Because I didn't want to leave it at "Party All the Time." It's a good song, but I didn't want to leave it there."