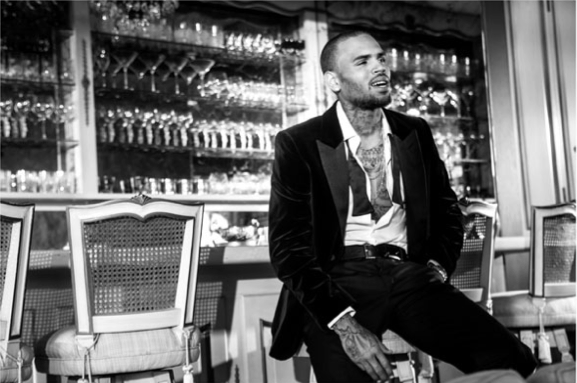 Chris Brown might have a hit song called "Love More" on the radio, but the R&B star can't seem to escape negative incidents.
According to TMZ, Brown has been arrested on felony assault charges following an incident that occurred outside the W Hotel in Washington, D.C. early Sunday morning. Breezy had been hosting a party, along with August Alsina, at The Park at Fourteenth nightclub.
UPDATE: Added info from the police report…
Chris Brown was arrested in Washington D.C. this morning for FELONY assault after allegedly attacking a man outside a hotel … TMZ has learned.

Law enforcement sources tell TMZ … Brown got into an argument with a man outside the W Hotel on K Street and allegedly punched him once IN THE FACE. We're told the man Chris struck never threw a punch. Sources say Chris and the alleged victim did NOT know each other.

The incident occurred at about 4:30 AM.

Chris was with his bodyguard, and we're told he was also arrested.

Our law enforcement sources say Brown did not appear to be under the influence of anything at the time of the incident.

Brown is currently in custody. As for the other person, we're told he's being evaluated at a D.C. hospital. Sources say he's claiming injury.

Brown is still on probation in the Rihanna beating case and this could be grounds for violating his probation — which means he could be sentenced to prison for nearly 4 years … worst case scenario for him.
This is a developing story, and a potentially dangerous situation if charges are brought up and Brown is found guilty…
UPDATE: Brown and his 34-year-old bodyguard, Chris Hollosy, agreed to take a picture with a fan. According to the police report, the victim tried to jump in the picture before Hollosy and Brown both punched the victim.
They retreated to their tour bus but stayed on the scene, according to the police report.
The victim was treated and released from the hospital after suffering injuries to his face, say police.
The Washington Post reports that Brown's camp denies the story about taking a photo. Instead, the camp says the victim tried following two women on the tour bus and that led to the fight.