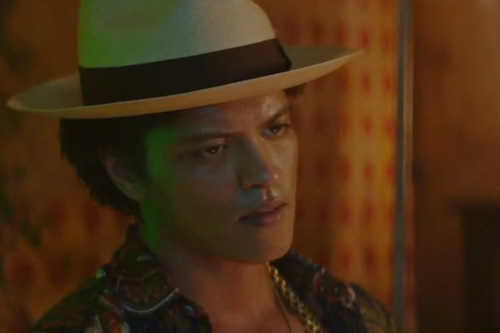 Bruno Mars gets wild in the cinematic music video for "Gorilla," the fourth single lifted from his sophomore album Unorthodox Jukebox.
Set at La Jungla gentleman's club, the Pop star plays an entertainer who performs for the audience while the girls dance. The star of the night is a new dancer played by actress Freida Pinto, who takes an added liking to Bruno.
They make passionate love in the back seat of a car in the scandalous visual, which Mars co-directed with his longtime collaborator, Cameron Duddy.
Watch Bruno's steamy video below: