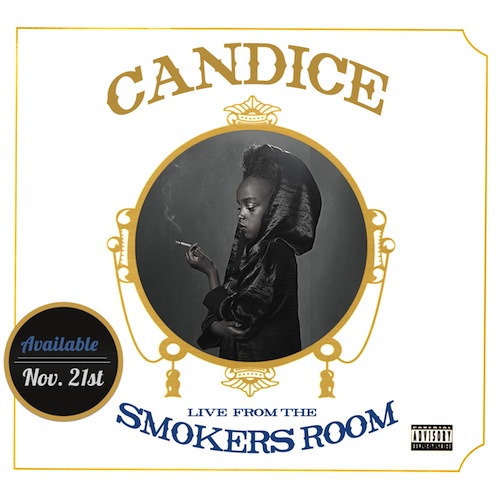 Newcomer to the scene, Candice, has delivered a new gem for music lovers everywhere. The emerging Los Angeles based songstress releases the first of a six-part visual series, entitled "Smokers Room," which includes some background vocals from Ne-Yo, and should make R&B lovers anticipate what she has coming up next.
The visual, which shows Candice boss'n up in a man's world, has the young singer/songwriter belting out her impressive vocals. With the attitude that any dude would love in his chick, she portrays the perfect mix of a beauty, chillness and talent.
Until her upcoming release Live From the Smokers Room hits on November 21, get familiar with her by catching the video below:
You can download the song here.