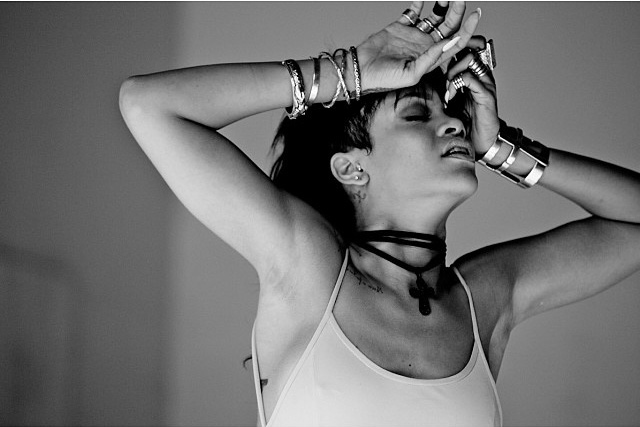 While the official video for "What Now" may not be hitting our screens until this Friday, that hasn't stopped Rihanna from teasing fans with new shots.
Earlier this week, the Roc Nation princess confirmed that after shooting almost 2 months ago, the video was indeed still on its way by posting a few pics on her Instagram from the shoot. Well today, she provided further confirmation and built up more anticipation as she released the official behind the scenes clip of the 22-hour shoot.
Fenty, who will be wrapping up her 'Diamonds World Tour' this upcoming Friday as well, referred to the video as being "eery" and "very creepy" and said that the track is "one of those songs that you can get really boring with the visual." Based on the shots posted to her Instagram, the visual looks all but boring.
Until we can catch the full-length video, tune in to the BTS shoot below: