Ariana Grande
Everyone's new favorite girl next door, has made her big move from the TV screen, into our musical hearts! 20-year-old Ariana Grande did more than step onto the scene – she took it over. Filled with a big voice that's often compared to a young Mariah Carey, Ariana's remarkable talent is one that we're most definitely thankful for this year. After an out of this world Motown-themed performance at this year's AMAs, a very solid debut album, and some pretty sweet new Christmas tunes, the Nickelodeon superstar has surpassed her fame of the onscreen personality known as Cat. See her talent below in the 90's themed video for "Baby I."
 _______________________________________________________

Justin Timberlake
The return of Justin Timberlake was one of the most anticipated ever and well, 2013 gave us that! Dropping his first installment of 'The 20/20 Experience' in March of this year, the former boy band leader had the world going crazy with the Timbaland-produced album. Before the world could come down from the release of the album, the crooner broke the news that 'The 20/20 Experience – 2 of 2' would be hitting shelves in September AND he would be going on a joint tour with Jay Z. Not only did he put out two of the best albums this year has seen, he brought back every young adults suppressed obsession with N'Sync. That alone should speak for itself. So now tell us, how could we not be thankful for what JT gave us this year? We'll wait… Get into his NSFW visual for "Tunnel Vision"!
____________________________________________________________
The much-anticipated collaborative group effort of Tyrese, Ginuwine and Tank, couldn't have come at a better time than this year. When many fans had been calling for, and often complaining about the lack of strong, positive male singers in today's market, it took these three veterans to land the deal they had been striving for, for over 6 years, to deliver on that request.  And deliver did they ever! Making a statement with their first single, "Sex Never Felt Better," the first album of hopefully many, 3 Kings, brought R&B diehards back to the sound and feeling they  had been missing for quite some time, and with it a unique style from each member adding their own special flare. Their chemistry on record and on stage feels like that of a group who have been together for decades. We've already sent our letters in to the TGT fan club, for album #2, but in the meantime 3 Kings will be getting burn for a long time!
____________________________________________________________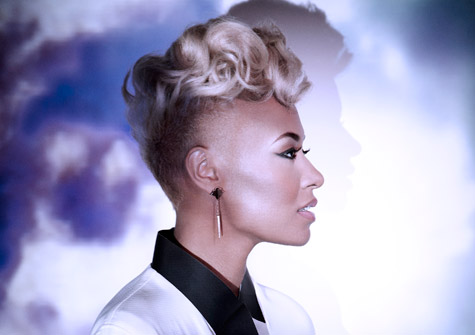 Emeli Sandé
Artists like Emeli only come around once in a blue moon and each time they do music lovers can't help but to be thankful. Emeli not only delivers lyrical depth, but the passion in her songs is too often rare to find. It took more than a year for the U.S. to recognize it, but Emeli's rise to stardom is one that's been a pleasure to watch. She's in her own lane and that's what separates her from the rest of the pack.
____________________________________________________________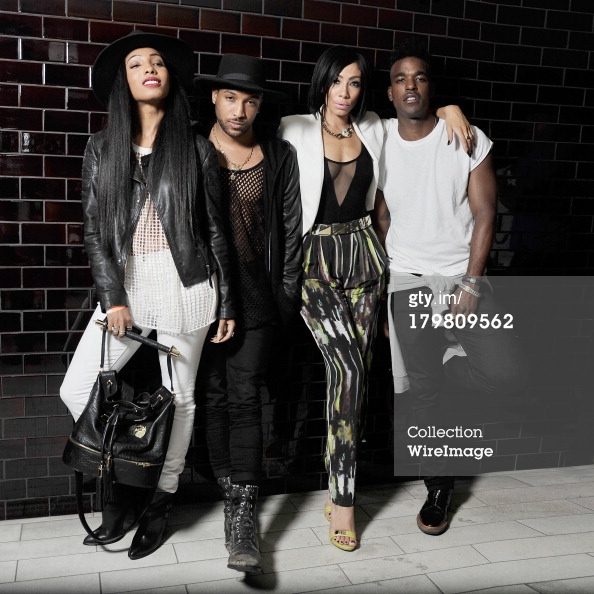 The Jackets (Ro James, Luke James, Bridget Kelly)
 Ok, this list had to be 10 artists, but we are so glad that through artist camaraderie we are able to group these 3 together! Luke James and Bridget Kelly have become recent favorites of many, and this was certainly the breakout year for Ro James, who has been steadily increasing his following, after the release of his debut EP 'Coke, Jack & Cadillacs.' In addition to all three of them helping to progress young R&B, staying true to themselves, and their craft, they are all actual friends, apart of a collective called The Jackets (sidenote: more Jacket members include Wynter Gordan, Leah LaBelle and Olamide Faison). Luke and Bridget have released hot tracks throughout the year, as they continue working on their debuts, and they have continued to remain on the top of fans lists for R&B's new generation. Oh yea, Luke toured the world with Beyoncé! no rush, we can wait on that album.  Ro's grassroots approach has proven very successful, as he grabs more and more fans each day, but don't just take our word for it, watch their latest videos below!
Don't see your fav? Tell us which artists you're thankful for this year in the comments section!
Happy Thanksgiving!!