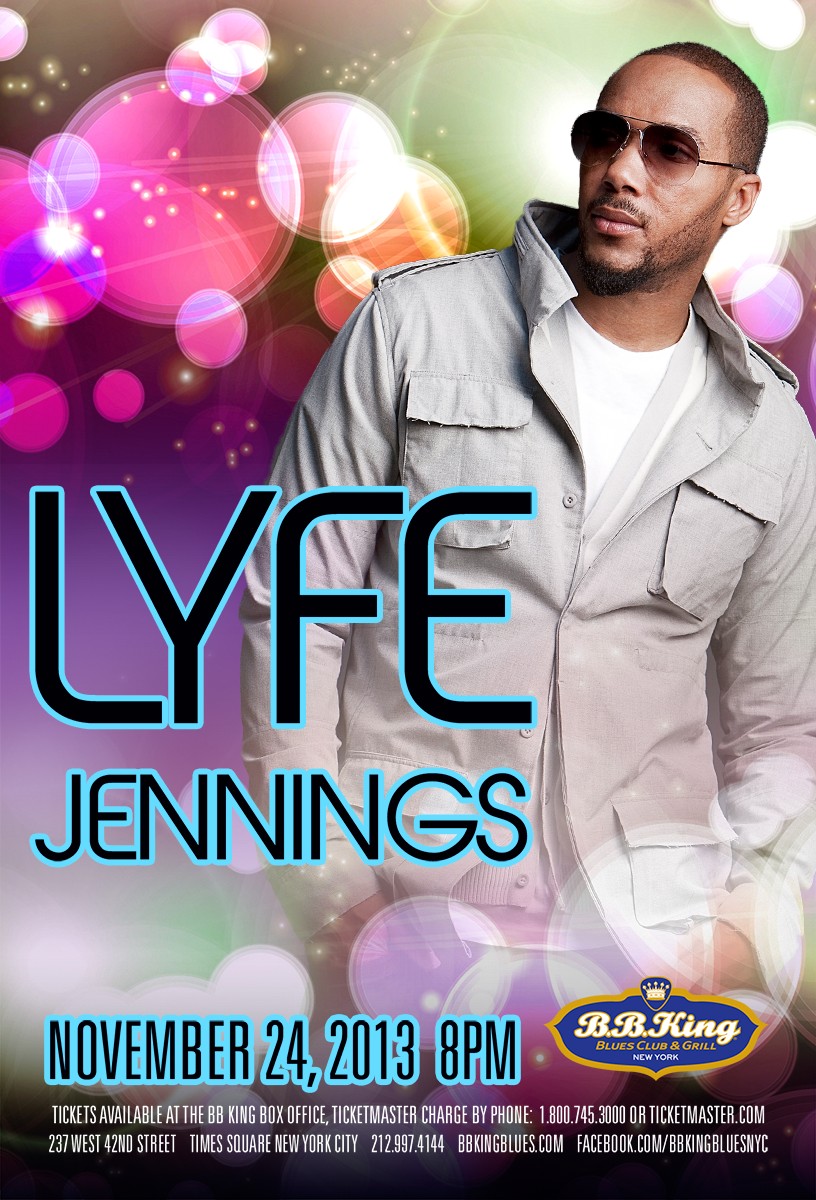 New York R&B fans its contest time once again!! As the temp continues to get colder, who doesn't want a nice R&B show to warm the hearts and souls. For our latest giveaway we are offering some lucky ThisisRnB.com viewers the chance to see Lyfe Jennings return to NYC to perform a special show at the legendary B.B. Kings in Times Square!
The soulful crooner released his underrated new album LUCID last month, and will be bringing his latest work, plus the classic Lyfe so many love him for to the stage this Sunday, November 24.
For those of you in the NYC area, we have 4 pairs of tickets to the show available! All you have to do is email us with the subject line 'Lyfe Jennings' to contest@thisisrnb.com, and tell us your favorite Lyfe album, and why you would love to see him live. The winners will be chosen by random drawing of the submitted entries. This contest will run from today Monday, Nov. 18 through Wednesday Nov. 20 at 11:59 PM.
You can also buy tickets here.
Best of Luck!!