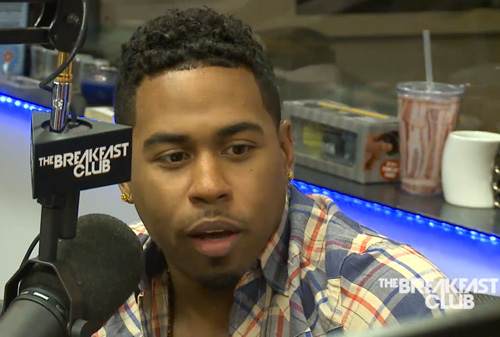 Bobby V released his stellar new EP 'Peach Moon' this week, and in promotion of the release he stopped by 'The Breakfast Club' on Power 105.1 for a new interview.
The R&B star spoke about reinventing himself with a new sound and style, taking a more creative and soulful approach to music now, and why he has decided to take this direction as the next progression of his career. Speaking about creating music with all live instruments and a more authentic feeling versus just attempting to make a "hit" record, he stated, "I'll make records for radio, but they will still have this vibe and feel to it. I want to be around forever ya know, I want to do shows outside of the club."
He spoke about wanting to get into reality TV in a positive manner, with his own family, who are mostly all successful professionals in different fields. Bobby envisions it as something similar to The Cosby Show, where they would deal with their daily dramas and issues, but at the end of the day they would work it out positively. In addition Bobby spoke about his carjacking from earlier this year, the rumored sex tape a girl was blackmailing him over, but got back to the music and talked about becoming a piano player, songwriter and producer. He also revealed that he tried out for the first season of American Idol, after his days in the boy group Mista, but was turned down by Simon Cowell, Randy and Paula.
Watch the full interview below!