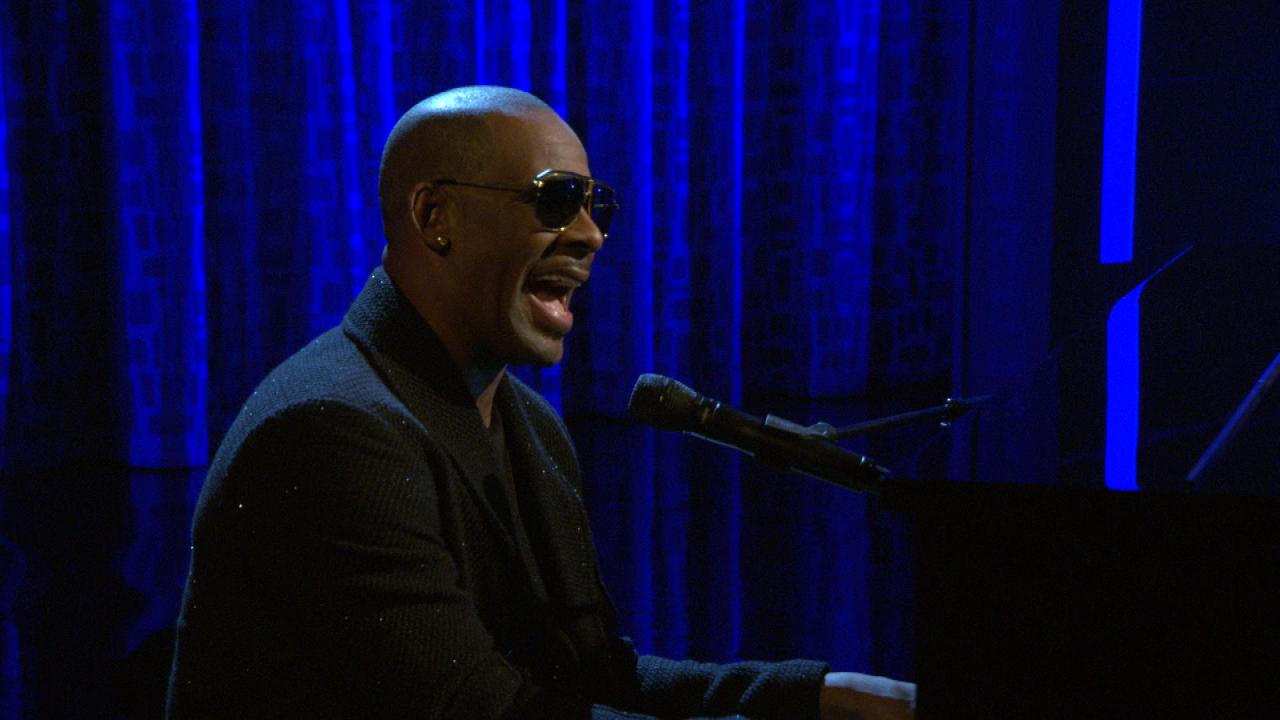 A man of musical genius and class! R. Kelly visited 'The Arsenio Hall Show' last night to promote his new album 'Black Panties' due out December 10.
However, as the world mourns the loss of Nelson Mandela, Kellz gave a heartfelt tribute with a performance of "Soldiers Heart," which he wrote and performed for Mandela in his living room in 2010.
"I'm just blessed to know that I walked in his presence," said Robert. "He was a spirit walking and being around him inspired me to even go further in my life, in my walk, and my career. He's just an incredible power."
In addition to his tribute, he reenacted a press conference while performing his Black Panties cut "Shut Up" and closed out the show with a stirring rendition of "When A Woman Loves."
During the interview, he shared his preference for panties or thongs ("If you wear thongs, you might as well have your ass just out"), broke down his lyrics about Oreos and black holes, and revealed which artists he's listening to.
Plus, he improvised by serenading two ladies using the words Frosted Flakes, relish, and ketchup.
Watch the R&B genius' tribute and interview below!