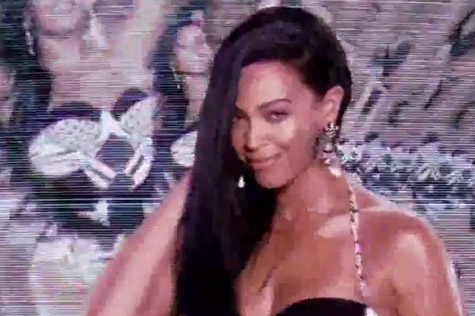 If anyone was still leery of Beyoncé readying the release of new music videos, their concerns have been answered. While the global superstar has been rumored to be shooting visuals on the low, she has held off on releasing anything. But on Saturday, a clip of "Grown Woman" leaked online.
Bey has been performing the full song on her "Mrs. Carter Show World Tour" since the spring, but an official single release was never made. The intriguing clip features a tribal theme, with unique green screen effects, and some very fierce moves from Bey; plus cameos from Kelly Rowland and her mother Tina Knowles.
Beyoncé embodies a strong, mature women as she poses like a queen with her mother in one shot, and juggles motherhood with three babies in her lap. The clip ends with Bey giving one of the babies a kiss.
UPDATE: Video removed by request, see some more screen shots below: