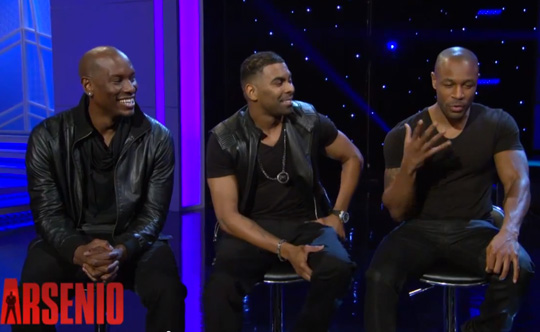 Grammy-nominated trio, TGT, are getting us ready for what's to come this year. Announcing that they will be doing a part 2 to their incredible "3 Kings" tour this year, the longtime friends got a jump start on Monday night.
Stopping by 'The Arsenio Hall Show,' the group captivated fans as they performed their hit song "I Need." Making the women stand out of their seats and cheer for what would seem to be one of the best performances Arsenio has hosted since his return to television. It was good to see all three men stand up there and put on a show!
Aside from their incredible performance, Tyrese took the time to speak on the death of his close friend Paul Walker, life lessons he's learned and much more. Undeniably one of the best visits we've seen, these men proved why they earned that Grammy nomination, and the hearts of R&B fans everywhere. If it's one thing that we're waiting on, it's even more music from TGT!
Watch their visit below!