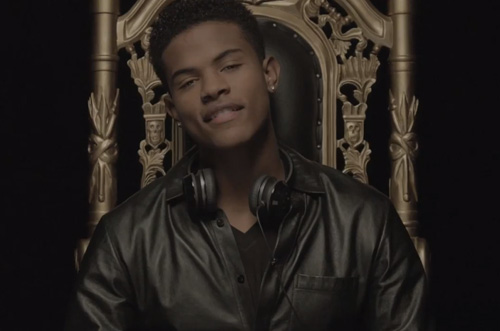 One of our favorite young triple-threats returns with the visual to his latest single, "New Thang." Singer/Dancer/Actor Trevor Jackson, who made the world "Drop It" last year, has done a superb job at keeping up with what the fans want.
Releasing the video for the title track from his debut EP, the 17-year-old Indianapolis native offers up an interesting clip. Beginning in an all black outfit against a black background, the up and coming star sits on a golden throne throwing up his wrist to show his gold watch. Shooting to clips of him killing dance moves, vibing out in the limo and a sexy silhouette of a curly haired  diva, Trevor is showing his maturity right in front of our eyes.
Check out the visual below and tell us what you think!