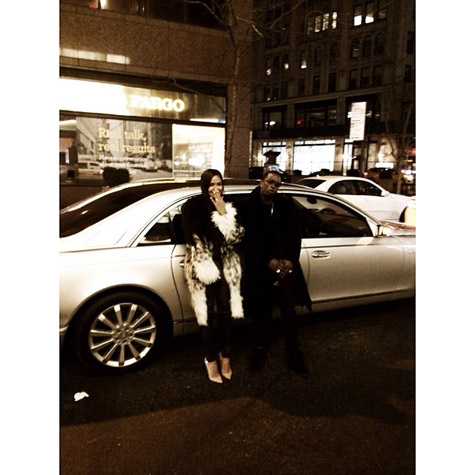 Well, well, well…it doesn't seem as if our girl Cassie will be singing the tune of "Official Girl" much longer! Rumors hit the net this weekend that her longtime boyfriend and music mogul, Diddy has put a ring on it!
The couple, which has been dating since 2007, kept their relationship under wraps for some time claiming that there was nothing more than just a business relationship in place. With the emergence of social media sites such as Instagram and Twitter though, it wasn't long before the truth came out.
Now, throwing sweet little subliminal posts and tweets out at one another as often as they can, the secret is totally out. Interestingly enough, the man that we once thought would never "settle down" has catapulted rumors that he and Cassie are indeed engaged! Whoa!
Posting a picture of a diamond ring to his Instagram account with the caption: "Baby do you like it? I just want to get you wat you Like ! I just wanna Mk you smile :) #takeDat. !" If I were Cassie, I sure would.
In true Diddy and Cassie fashion, the "Sound of Love" singer subliminally responded: "It's perfect!" Yes, yes it was.
Seen sporting the fat rock on her outing with Diddy in New York and then again during a hangout with R&B songstress, Keyshia Cole, I think we might be seeing wedding bells soon. And maybe, just maybe…a baby bump? We'll see about that last part though…
Congrats to them!!!!
Check out the pictures after the jump!