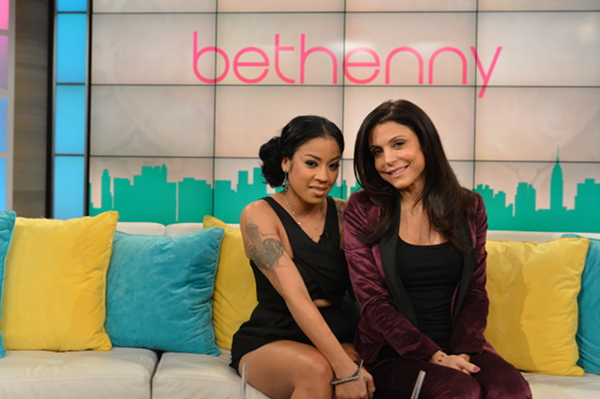 In the midst of what seems to be a messy rumored separation from her husband, Keyshia Cole doesn't seem to be sweating it at all. Stopping by what seems to be the new hot spot for artists, the R&B songstress paid a visit to the set of Bethenny, to chat with her about a few things other than the drama around her marriage.
Wearing a black mid-drift showing dress and open-toe heels, KC opened up on what life is like as a mommy. With one child already, the "I Changed My Mind" singer stated that she also wants to adopt. Telling Bethenny,
"I'm thankful for my mother even adopting me. My mother loved me like her own and I don't feel any different."
During the segment, Keyshia also spoke about being jealous of her (adoptive) mother because of the close bond that she has with her son. Interestingly enough, Keyshia jumps into where her career is going as well and states that she's just now getting comfortable with her sexuality in her music. Stating, "I've never really been overly sexy," she lets fans know that her bedroom romping is a little different.
Take a look below at the clips from the show.