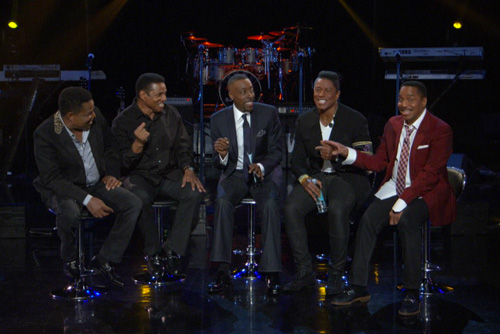 Legendary artists, The Jacksons, took some time off their Vegas residence to stop by The Arsenio Hall Show and supply longtime fans with some of their classic tracks.
Sitting along side Arsenio, the soft spoken quartet sang a cappella snippets of their songs "ABC," "Dancing Machine" and "I Want You Back". Still sounding exceptional, the group had the crowd clapping and singing along like they were all kids again. Jumping on stage with their band, the group then performed their song, "Can You Feel It".
The Jacksons also confirmed the news of their new album coming this year.
Ready to relive your childhood? Watch the clips after the jump!