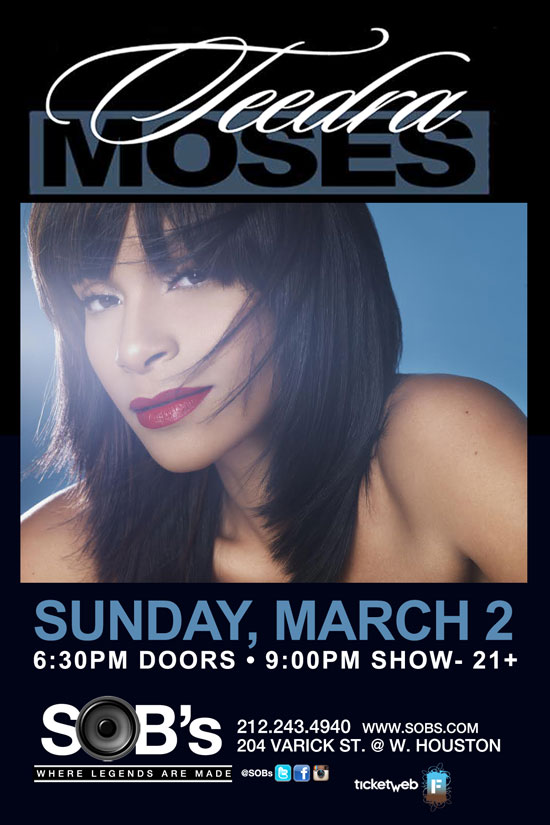 The Lioness is coming back to Gotham! For our latest ticket giveaway, we are offering Tri-state R&B fans the chance to catch the beautiful and extremely talented Teedra Moses as she returns to New York City to perform at SOB's on Sunday, March 2.
The Grammy-nominated songstress returns to SOBs for a night you don't want to miss! Singing hits like "Be Your Girl" & her brand new single "All I Ever Wanted," off her upcoming EP 'Cognac & Converstaions," which is executive produced by Rick Ross & Raphael Saadiq. Teedra plans on setting your week off right with a jam packed performance.
For those of you in the New York area, we have one pair of tickets to the show available! To be entered for your chance to win, all you need to do is email us with the subject line 'Teedra Moses' to contest@thisisrnb.com, and tell us why you would love to see the singer live. Ages 21+ only. The winners will be picked by random drawing of the submitted entries. The contest will run from now through Saturday, March 1st at 11:59 PM.
You can also buy tickets here.
Best of Luck!!