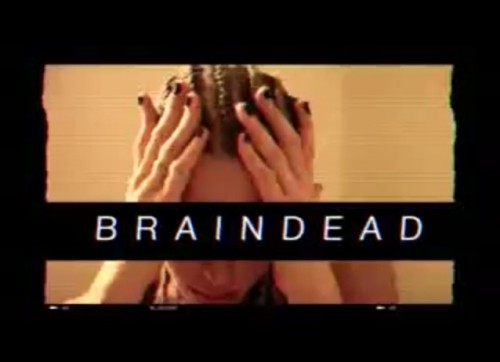 Prepping for his upcoming EP, White; singer-songwriter Jarell Perry has released the official visual of his new song "Braindead." Last year, the California native released his debut album Simple Things, winning over an international following.
The artistic 2-minute video-directed by Stephen Garnett, shows two women being physically and seductively intimate under fluorescent blinking lights, as Perry is blurred in a stilled, head down position in lost thoughts.
When asked about the concept behind his video, Jarell responded, "This is the first video I'm releasing from my upcoming White EP – so I definitely wanted to do something different to set the tone of the project. We aimed to capture the feelings behind 'Braindead' through the physicality of those in the visual. Push and pull, it's really simple but the more you watch, the more you uncover. Stephen (the director) has a creative aesthetic that I've always admired so it was great to lend the song to his artistic vision."
With his new EP releasing later this month on all digital formats, Jarell will be performing at SXSW next month in Austin, TX.
Check out his new NSFW video below: