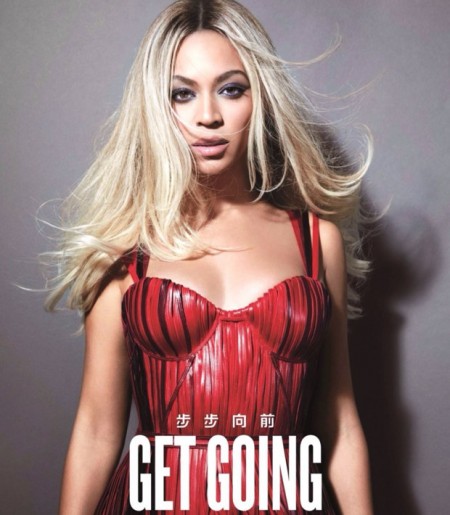 Another day, another damn dollar.
That's exactly what I would be spitting out if I were apart of the Carter clan. Truly one of the hardest working women on the planet, Beyoncé is still letting the cash roll on in.
Landing another endorsement deal, the famed singer and actress is seeming to seriously own 2014. Adding to her already impressive roster of deals such as Pepsi, H&M, and L'Oreal, the "Diva" songstress can now be seen in the new "Get Going" campaign provided by Japanese carmakers Toyota.
Serving a small 30 second clip, the blonde bombshell is seen in many of her noteworthy hats. From writing song lyrics on the bus to making magic happen in the studio with The-Dream, the short clip focuses on how she "gets going". Giving a unique look on her rise to fame, Toyota certainly scored one with picking up this independent woman.
Take a look at the fresh clip below: