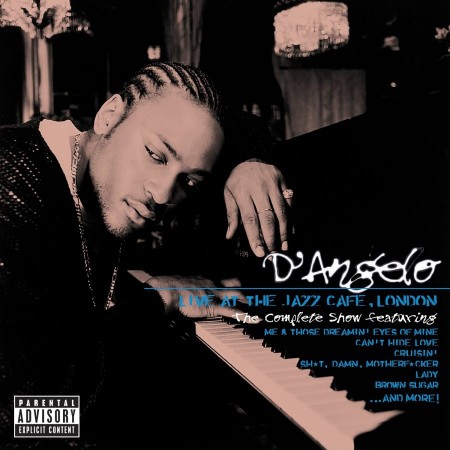 Back in 1995, D'Angelo took the world by storm with his soulful debut album, Brown Sugar. Not following up until 2000 with the album Voodoo, the world has since then been left with the feeling of emptiness. That was until today when he announced he'll be giving out a treat in the coming weeks.
Get the details after the jump!
Everyone who's anyone in the R&B world has been surprising us with their return to music this year and we're only in the third month! Amongst those most talented who are set for a return is soulful crooner, D'Angelo.
Preparing to re-release his 1996 EP, Live At The Jazz Cafe, London: The Complete Show, the singer-songwriter has us all out of our element with the anticipation of its arrival. Known as a collector's item and musical gem to the masses, the EP was only available to fans in Japan upon its original release. Recorded back in September of 1995, the EP features the singers first full concert anywhere.
Available for purchase on March 25, the updated EP will feature five previously unreleased tracks as well as the original performances from the recorded date. Also including three covers and a brief interview by the talented star, the project will be available on CD and digital formats.
We're definitely excited about it, but we want to know if you are too! To make your decision easier, check out the list of tracks to be included below.
Live At The Jazz Cafe, London Tracklist: 
1. Introduction
2. Fencewalk (Mandrill cover)
3. Sweet Sticky Thing (Ohio Players cover)
4. Jonz in My Bones
5. Me and Those Dreamin' Eyes of Mine
6. Sh*t, Damn, Motherf*cker
7. Cruisin' (Smokey Robinson cover)
8. I'm Glad You're Mine (Al Green cover)
9. Lady
10. Announcement
Encore:
11. Can't Hide Love
12. Brown Sugar
* Tracks 1, 2, 3, 4, 8, 9 (long version), 10: Previously Unreleased