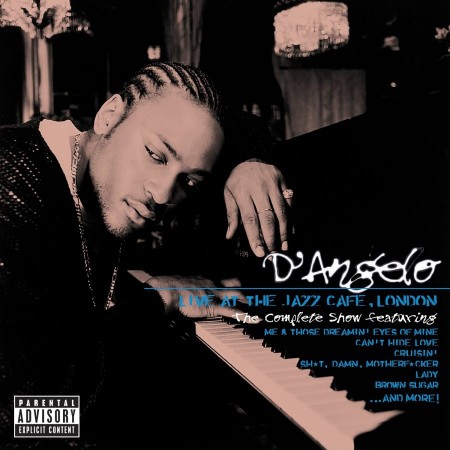 For all the D'Angelo fans out there, we will have to continue patiently waiting until he is finally ready to release the follow-up to classic sophomore album Voodoo.  But, in the meantime the soulful legend has shared a live cut which you've probably never heard before — unless you were at his September 14, 1995 gig at the Jazz Café in London!
The previously unreleased cover of Al Green's "I'm Still in Love with You," which he titled "I'm Glad You're Mine," comes from the forthcoming Live at the Jazz Café, London: The Complete Show album, due out March 25.  The rare, limited 1996 release 'Live At The Jazz Café, London' contained only six of the original 11 tracks performed, and was only released in Japan. Five of the tracks (including this song) are previously unheard rarities added for the new edition.
"Let's see if y'all remember this one," D'Angelo says to introduce the live cover. The starting point might be familiar to some, but D takes Green's song on a journey well beyond its original three-minutes and lets it sprawl out into an improv-friendly six-minute affair.
Take a listen below!
"Live at the Jazz Café, London: The Complete Show" Tracklisting:
01. Introduction
02. Fencewalk (Mandrill cover)
03. Sweet Sticky Thing (Ohio Players cover)
04. Jonz in My Bones
05. Me and Those Dreamin' Eyes of Mine
06. Sh*t, Damn, Motherf*cker
07. Cruisin' (Smokey Robinson cover)
08. I'm Glad You're Mine (Al Green cover)
09. Lady
10. Announcement
Encore:
11. Can't Hide Love
12. Brown Sugar