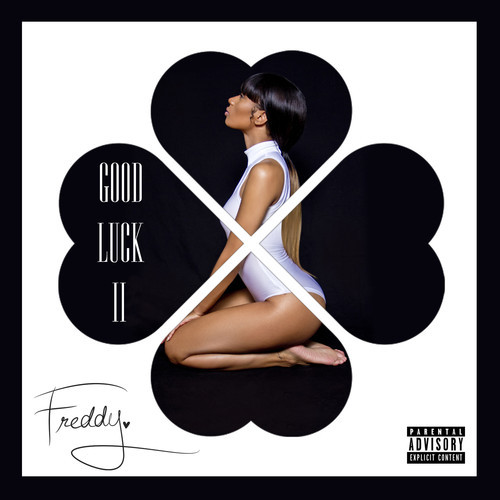 Last year, emerging strapper (singer/rapper), Freddy aka Freddy Hefner, caught our attention with her super vibey song "Imaginary Friend." While we anticipated the full body of work it would land on, our expectations fell short when it wasn't released. That is until now…
The 22-year-old Los Angeles native has released a brand new EP titled "Good Luck II," featuring 11 original songs with production by Trak4merz, K. Roosevelt, Huss, Burger Tyme and more. One of the project's standout cuts is the sexy "See-Saw." If there was ever a perfect female version of The-Dream, Freddy channels a similar vibe to the hit-maker here.
Over the bed squeaking beat, Freddy lays down her intimate plans. "I'ma rock my hips back and forth like a see-saw/ Tell my friends I can't see ya'll/ It's me and my babe, he gon be up in it like all damn day," she coos on the infectious hook.
Let Freddy rock you with the sexy jam below, and hear the full EP here.