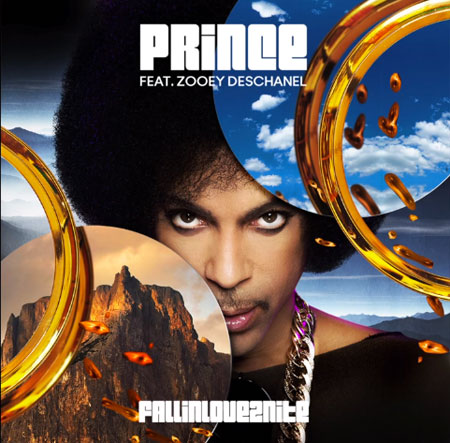 If you are a Prince fan then you most likely know he made a very very rare appearance in a special episode of the hit TV show 'New Girl' which aired right after the Super Bowl this past February. The show, which stars actress and singer Zooey Deschanel, featured Prince playing himself and acting as a relationship counselor between Zooey's character Jess and her roommate/boyfriend Nick (Jake Johnson). At the end of the show Prince invited Jess on stage with him to perform a brand new song for the guests of his house party.
The song they sang was titled "FallInLove2Nite," and now the music icon has released the official recorded version!! If you caught the show then you know the song sounded amazing, and now we know for it how good it is.
Take a listen to Prince's latest viral release below!